Alder football makes its television debut
Hang on for a minute...we're trying to find some more stories you might like.
     September 3 Jonathan Alder's varsity football team took the field to face long-time rival West Jefferson on live television. The game was covered by both The CW Network and ABC Channel 6. When asked how she thought having a Thursday night game went, senior Morgan Foster replied, "I think having a Thursday night game is a unique experience. It was awesome that our school got chosen to be a part of Thursday Night Lights. It is a great memory for the boys on the football team as well."
    The theme for the televised game was a white out, chosen by the varsity cheerleaders. The cheerleaders chose the theme because they thought that it would make the student section visible while being on live television at night. Despite some backlash of the theme from the previous week, toga night, the Alder student section fully participated with the white out theme. Senior Jonathan Peters stated, "Everyone that I could see participated. It's nice having everyone being a part of the themes." When asked who the student section leaders are this year, Peters responded, "Not Max Johnson.  Probably Tanner Killian, James Zawodny, Zane Johnson and me."
    "West Jeff used to be a power house, and when we finally beat them, everyone was excited to the point that they ripped the goal post out of the ground. Ever since then, we've always wanted to beat each other," stated senior Zeke Thorp when he was asked why West Jeff is a rivalry. The rivalry between the two football teams made the pressure to finish the game even more important after numerous lightning delays on Thursday which led to the rescheduling of the game for the following day. On September 4  the Pioneers took the victory over the Rough Riders with a final score of 43 to 26.
About the Writer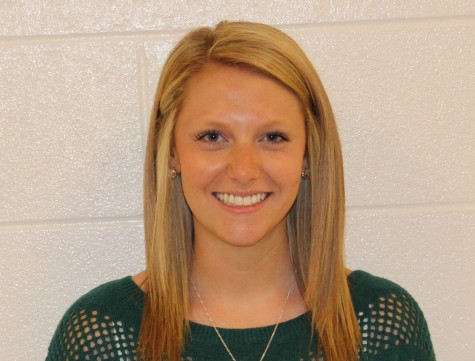 Jenna Mink, Editor
Jenna is a Senior at Jonathan Alder High School. Jenna is heavily involved in many clubs and activities at JAHS which include, Student Council VP, French...