Do You Know Our Staff? Pete and Repeat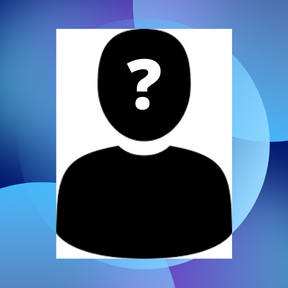 Welcome to this month's edition of Jonathan Alder's "Do you know our Staff?" article. If you choose to participate, and you guess the staff member correctly, your name will be posted on the next issue of "Do You Know Our Staff?".
This month's staff member loves chocolate cake with vanilla frosting, and their favorite marker brand is Sharpie. With their father being a pastor, this staff member moved quite a bit. However, they consider their hometown Columbus. Even though they moved a lot, their best friend was named Susan. Teachers and friends said that they were like Pete and Repeat. Because of this, this month's staff member will be nicknamed Repeat.
As a child, Repeat loved to read "Charlotte's Web." They also liked watching Barney and Mickey Mouse Clubhouse, and eating pepperoni pizza. When Repeat lived in Kentucky, they loved to go hiking. "It was always fun," They said, "I loved seeing all the different animals and getting exercise!"
As they grew up and entered high school, they enjoyed eating off-campus, and participating in theater and science clubs. They loved home economics, but found that their hardest subject was Biology. "Home Economics was my favorite class, it was amazing. But Biology? Well, that was a different story." 
At college, they said the hardest part was being away from home. When they became a staff member at JAHS, they had a few interesting experiences. For example, when a  student was late to school one time, the reason was that they drove their tractor to school! Another time, they got a phone call requesting a student to be picked up because their pigs were in labor. "At first it was a shock for me," Repeat said, "but since it happened every spring for a while, I got used to it. I guess this is what you can expect for living in Plain City." 
If you have any guesses for who this week's staff member is, submit your answers to the Mystery Teacher Form by March 31st, 2022.