How Tom Holland Became an A-list Actor
Over the past years, Tom Holland has stolen the hearts of fans with his performances in movies. His big break was his role in Marvel's "Captain America Civil War," where he played Spider-Man/Peter Parker. Marvel fans fell in love with Holland's version of Spider-Man and his quickly-gained popularity opened up an abundance of doors for his acting career, making him a top actor for upcoming movies and tv shows. Let's take a look at how Holland got to this position.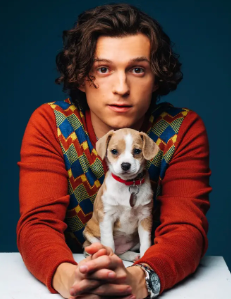 Childhood/ Starting acting:
Holland didn't start out acting in movies like he does today. With Holland's mother being a photographer and his dad a comedian and author, he was raised in an artistic family. His younger twin brothers, Harry and Sam, would also become successful in their own artistic fields. Holland first started his artistic career in dance. He took classes at Nifty Feet, a UK-based dance studio, and at a young age he played the best friend, Michael, in "Billy Elliot the Musical" at age 12 in 2008 to 2010. During this time, he learned gymnastics and expanded his dance skills.
Holland made his first debut in the film world in 2011, where he lent his voice for an English version of the Japanese fantasy film "Arrietty." His first major breakthrough was in a movie where he starred alongside Ewan McGregor and Naomi Watts in the movie "Impossible" in 2012. This film gave Holland his first taste of fame, as his movie earned a total of $180.3 million worldwide, and gained him the Empire Award for Best Male Newcomer. 
At the time Holland was filming this movie he was 14 year-old, which some argue that his level of acting required for the role he played was hard for an adult to grasp. In an article written by Brittany Utley, a reporter for GAMERANT, she wrote, "The emotional range required by this role is difficult for adults to wrap their minds around, let alone a young teen."
Nevertheless, Holland was able to convey that emotion to reach the hearts of his audience. It was clear he had a talent for acting. According to Utley,  "With all the elements required by this performance, it is arguably one of the best of Holland's young career."  Being able to pull off a professional and refined manner at such a young age is what helped Holland secure his capability in the industry as an actor.  
Following the "Impossible," Holland played in a movie called "How I Live Now", where he played Isaac, the cousin of Daisy (Saoirse Ronan), in an apocalyptic nuclear war. 
This movie wasn't as popular as Holland's earlier movie, however, it is still nominated for awards in smaller award ceremonies. At the Adelaide Film Festival, the movie was nominated for International Best Feature, and it won the category for Best Breakthrough award at the Richard Attenborough Film Awards. 
Later he starred in a smaller project next to Chris Hemsworth called 'In the Heart of The Sea,' where he played Thomas Nickerson, fighting for his life in an all out battle against the forces of the ocean. 
This movie wasn't the best, but the performances by the actors– including Holland– is what vastly helped the movie. In an article written by Matt Edwards, a reporter for Den of Geek, he writes, "Fortunately, the film is boosted significantly by the performances of the cast." He also said; "Both Gleeson and Holland also stand out as different versions of Nickerson." 
Holland's acting skills are a level to match, and it was after a small project called 'Wolf Hall' where he played Gregory Cromwell in a historical drama, that Holland was ready to take off and swing into the Marvel Cinematic Universe. 
Holland's big break:
His big break came in 2016 playing the role of Peter Parker in "Captain America: Civil War," which is one of the most recurring film characters in Hollywood history. Holland kept playing Peter Parker in the MCU, and as Peter Parker was again becoming a vastly popular character, Holland's popularity skyrocketed. People found Holland's portrayal of Peter Parker and Spiderman in "Spiderman Homecoming"  to be a perfect representation of who the character is supposed to be.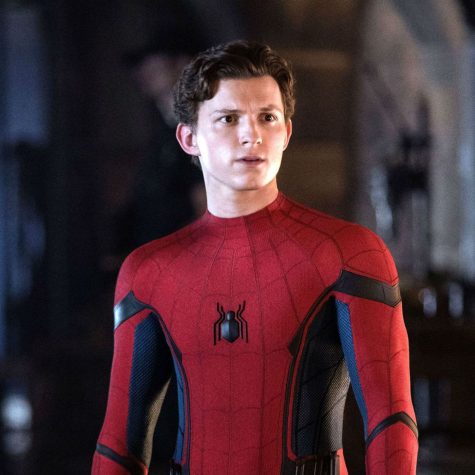 In a review written by Dennis Manning about Holland's acting in the role of Spiderman, Manning writes, "Tom Holland has that perfect mix of wide-eyed innocence, and wisecracking façade that makes up Spiderman." 
Following Holland's acting in the MCU, many doors opened up for him. He took his acting skills into many other movies such as 'Pilgrimage' where he played Brother Diarmiud, and 'The Current War' where he played famous American Businessmen Samuel Insull. Then, in 2018, he reprised the role of Spiderman in 'Spider-man: Far From Home.'
The Spider-man movies were the biggest help in growing Holland's career to gain the title of an A-list actor. After the second Spiderman movie came out, Holland was a part of many other popular movies to help grow his fame. Those movies include 'The Devil All the Time,' 'Onward,' 'Cherry,' 'Chaos Walking,' and so on. 
At the end of 2021, his final movie for his Spiderman trilogy and his most popular, 'Spiderman: No Way Home' came out. The movie was highly anticipated by Marvel fans: the release of the teaser alone broke the record for most views in 24 hours after it was posted online– a record previously held by another Marvel movie 'Avengers: Endgame'. 
In an article written by Brian Welk, a reporter for The Wrap, Welk talks about astonishing numbers of views the teaser received: "Sony announced Wednesday that the teaser for "Spider-Man: No Way Home" was viewed 355 million times globally in its first 24 hours. "Avengers: Endgame" previously set the one-day record with 289 million views."
These records being broken by Holland helped his acting skills be seen by others. Fans and Film creators noticed how rich and emotional his skills are bringing his name in Hollywood higher up on the A-list bar. 
When Holland's movie was released it again broke more box office records such as the second biggest domestic debut in history, and the third-largest global start ever. Along with box office records, the reviews were off the charts. Rotten Tomatoes rated the movie as certified fresh with 95%, and fans felt nostalgic watching the movie with the return of past Spiderman's villains– Dr. Otto Octavius (Alfred Molina), Electro (Jamie Fox), Sandman, Lizard, and Green Goblin (Willem Dafoe)– and surprise appearances from past Spider Man's Peter Parker #2 (Tobey Maguire) and Peter Parker #3 (Andrew Garfield). 
In an audience review written by Alice Kingsley, she writes: "I cannot express how much I thoroughly enjoyed this movie. It was a cinematic masterpiece that gave so much nostalgia." Kingsley also said, "It was so incredible to see all of our favorite Spider-Man on the screen together. I loved seeing them and their interactions."  
Records show  the fans seem to think 'Spider-Man: No Way Home' is one of the best movies of the year, proven by the Academy Award nominee the first ever Fan Favorite Film category, where the movie won fourth place. 
Holland's role in this movie was seen by the higher ups in Hollywood. Consequently, he was offered even more films to accommodate his acting skills. Holland's most recent movie was 'Uncharted' where he played the street-smart explorer, Nathan Drake. Sony was the production company producing the movie, and they retooled the entire movie just so Holland could play Drake. 
In an article written by Ben Sherlock a reporter for Screen Rant, he writes about what the studio chairman did for Holland: "The studio's chairman, Tom Rothman, was reportedly so pleased with the actor's lead performance in an early cut of Spider-Man: Homecoming that he saw (bear in mind that this was a couple of years ago) that he changed the whole premise of the Uncharted movie to revolve around a younger take on Nathan Drake." 
It is obvious Holland has taken Hollywood by storm with his impressive acting skills, and as he continues his career in the film industry he will continue to build upon his A-list name.