How Inflation is Impacting Everyone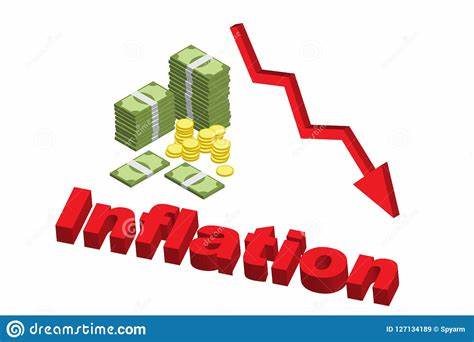 2022 Inflation has significantly impacted people everywhere, whether that be on the increase of gas prices, foods, or living. 
There are many theorized causes of inflation. Some say it's because of House Bill 920, and some put the blame on President Biden. Others blame the war with Ukraine, and COVID-19. No matter what is the cause, the main issue is how to control it.
In the 2020s, inflation has become a major worry. According to US: Statista, in 2021, inflation rose up to 4.7%. Compared to 2019's 1.2%, the jump was a big issue. In January 2022, the consumer price index was at 7.5%. CNBC says that this was the highest reading since February of 1982. However, America isn't the only country affected. 
Roman van Rookhuizen, a graduating senior and exchange student, says that he is worried about the Euro (European currency) losing value and an economic collapse in both Europe and the United States. "If one economy collapses, others will follow," he said.
The most prominent way that inflation has impacted daily life has been through gas prices. In March of 2022, the inflation rate was at 8.5%. In July 2008, the inflation rate was at 5.8%. In the last 20 years, those have been the highest prices.
For many students at JAHS, inflation has affected them in quite a few ways. According to junior Cayden Wilson, "Everyone is paying too much for too little. Inflation is backed by nothing, and it is weak."
Students are not the only ones being affected by inflation. Inflation has also been affecting schools. According to All in for Ohio kids, "…between 2019 and 2023, state formula funding for public education will lose over $600 million in value as a result of inflation." Stephanie Hughes, who writes for Marketplace, says that, "Inflation has affected school districts everywhere, as costs for everything from cleaning supplies to bus fuel has gone up."
In many different ways, inflation is impacting all of Ohio, not just JA students. According to a State Inflation Tracker, "Prices increased 9.9 percent from January 2021 to March 2022, costing the average American household $536 last month alone." With prices rising, people with jobs have ways on how inflation could be impacting, inside and outside of the workplace. 
Jake Aldridge, An assistant manager at Quantum Health, says, "with inflation, I am deciding to buy more things in bulk instead of just individual items. I also don't go get Starbucks as often, and make coffee at home. I also tend to do meal prep so I don't have to go buy more food."
Some people, like Victoria Tonik, a Trainer at Quantum Health, deal worse with the price of gas increasing. She says, "inflation has affected a lot in life. Gas money is a big one. I have to take my boyfriend home every day. He has a 14 mile truck versus my 25 mile. I always look for gas coupons since I live an hour away [from work]." 
Multiple adults are dealing with the fact that they won't be able to have as many large vacations in the future. Jonathan Miller, an Instructional designer at Quantum Health, spoke about "making sure we have enough money for basic stuff. As it keeps going up it gets harder to live." 
Miller, along with the others, discuss the topic of not being able to go on vacation as much. Tonik says, "Inflation has stopped me from visiting my family."
According to  Average Vacation Cost – US & International, for an international 12 night trip, the total cost is $3,251, with the average price per day $271. For someone looking for a Disney world Vacation (for a family of four, for a four day trip), Prices can head to around $4,641. With inflation, those prices rise much more, depending on different factors like transportation and lodging. 
Aldridge says, "I recently made the decision to buy an apartment instead of going with a house, due to inflation." 
Inflation has a widespread impact on many countries and people throughout the world. When people are able to learn about inflation, they are able to prepare for it.