Takeaways from Tuesday's elections in Wyoming and Alaska
On Tuesday, August 16th, primary and special elections took place in both Wyoming and Alaska. While usually these would be relatively unimportant, both states' election results are a telling reflection of America's current political state.
Wyoming
In Wyoming, Representative Liz Cheney lost the GOP primary for Wyoming's at-large congressional district. The seat, which she held since 2017, will likely be won by Harriet Hageman, the lawyer who ousted Cheney in the state Donald Trump won in 2020 by over 40 points.
Cheney has been one of the most vocal critics of former president Trump, starting after her vote to impeach him in his second impeachment trial. She also serves as the vice-chair of the January 6th Committee, and has consistently called out the 2020 election lies championed by many far-right members of the Republican Party. 
Despite losing her seat, Cheney has called the loss a new beginning in her political career. She has filed paperwork to create a PAC called "The Great Task," and is reportedly considering a presidential run in 2024, despite initial reports that she would face an uphill battle against Trump.
"The great and original champion of our party, Abraham Lincoln, was defeated in elections for the Senate and the House before he won the most important election of all," Cheney says in her concession speech. "Lincoln ultimately prevailed, he saved our union and he defined our obligation as Americans for all of history."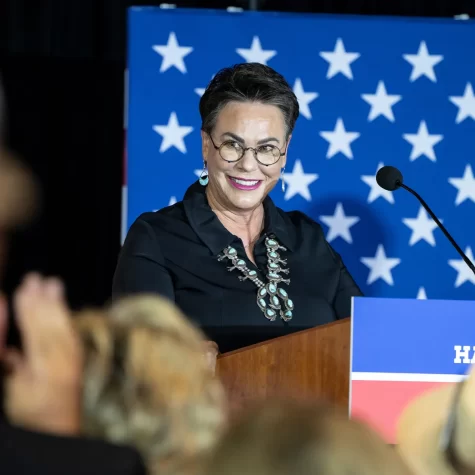 Hageman, the new GOP nominee for the Wyoming congressional district, originally worked as an advisor on Cheney's 2014 senate race. In 2016, she called Trump "racist and xenophobic." However, Hageman has since fallen in line with other MAGA republicans. This, along with Trump's endorsement, gave her the edge in Wyoming's Republican Primary. She beat Cheney by nearly forty points, taking 66.3% of the vote compared to Cheney's 28.9%.
Hageman will now advance to the midterm election in Wyoming, where she will likely win in the deep-red state of Wyoming.
Alaska
Up north in the Last Frontier state, the primary and special elections show differing results from Wyoming's. An important factor in the differences is Alaska's ranked choice voting system, which allows for more flexibility in the election process. 
"Voters will rank the candidates in order of preference," writes the New York Times. "To determine the winner, a candidate must receive at least 50 percent of the vote, either through first-choice votes or through tabulations under the ranked-choice system. A race call could be delayed until ranked-choice results are released on Aug. 31."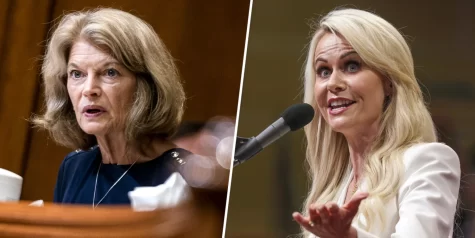 In the senate primary, incumbent Lisa Murkowski survived a primary challenge from far-right MAGA candidate Kelly Tshibaka, leading with 44.1% of the vote compared to Tshibaka's 39.9%. Because of Alaska's "top four" ranked voting system, both Murkowski and Tshibaka will advance to the general election, along with democratic nominee Patricia Chesbro and a fourth yet to be decided candidate.
Much like Cheney, Murkowski fell under Trump's ire after voting to convict him after the House voted to impeach him. Unlike Cheney, however, Murkowski is known for her political resilience and bipartisan support, making her senate race much harder to predict. Even though she is currently in the lead in the primary, it is not the general election and there is a chance she will lose her seat.
Also notable is the special election taking place for Alaska's at-large congressional seat. Former vice-presidential candidate and governor of Alaska Sarah Palin is running for the office, but is facing a surprisingly strong showing from democratic nominee Mary Peltola, a former Alaska state lawmaker. Peltola currently has a six point leadover Palin, with 38.0% of the vote compared to Palin's 31.9%.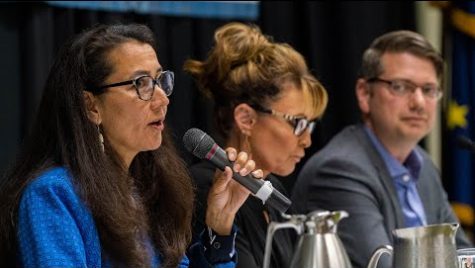 It should be alarming to most republicans to see a democrat performing so well in a state that hasn't elected a democrat in a statewide election since 2008. However, Peltola's lead could be caused by the split in the republican party between Palin and fellow GOP candidate Nick Begich. 
If enough Alaskans voted Begich as their first option and then Palin as their second, Palin could jump forward in the polls if and when Begich concedes. It is too early in the race to be making those types of calls, but it is an early prediction of how things could end up. Either way, the current election results are very surprising.
Takeaways
Donald Trump toppled his fiercest rival in Wyoming, but his influence is not felt as heavily in Alaska. The victory of Trump-backed candidates in republican primaries is still a major trend this election season, likely emboldening him to run again in 2024.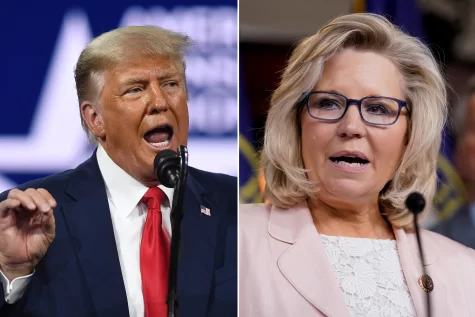 However, if Trump-backed candidates perform poorly in the 2022 midterm elections, his candidacy may not be viable. This would pave the way for a traditional conservative candidate like Liz Cheney to be the GOP presidential nominee over the recent right-wing populist candidates reminiscent of Trump.
In a previous article published to the Pioneer Press, democrats were predicted to get demolished in the midterms. If a democratic candidate beats the odds in Alaska in an election season that was supposed to be a red wave, that narrative could be completely flipped. While the congressional races in Alaska are not over, Americans need to be ready for the unthinkable: a winning democratic party.