New faces in the district
There are many administrative staff changes in the Jonathan Alder school district for the 2022-2023 school year. These changes include Dr. James Miller (superintendent), Becky Krall (director of student services), Tyler Jester (communications director), and Sarah Wiechman (student support specialist). 
Dr. James Miller currently lives in Hilliard where his three kids go to school; he along with his wife are looking to move to Plain City as soon as possible. Their goal was to settle in a town where the district is the heart of the community, and according to Miller, they found that here in Plain City. 
Miller has previous administrative experience as a school principal. "I've been a building principal for a total of 16 years," Miller says. "I spent 11 years at Hamilton Local Schools on the South Side of Columbus, and at Southwestern City Schools I was a school principal at Westland High School for 5 years." Miller emphasizes his main goal at JA is to get a little bit better everyday. "I'm here to listen to students, so if at any time students need anything or want to share anything or teach me anything I'm always open to listening and learning. I want to be better today than yesterday, and better tomorrow than today."
Becky Krall is the new director of student services in the district. Krall oversees numerous departments: The special education department, the nursing staff, the english learner program, mental health and student support, the preschool program connected with Head Start, and Title 9. Krall has over 25 years of experience in education, with a masters in education and an endorsement to be an administrator.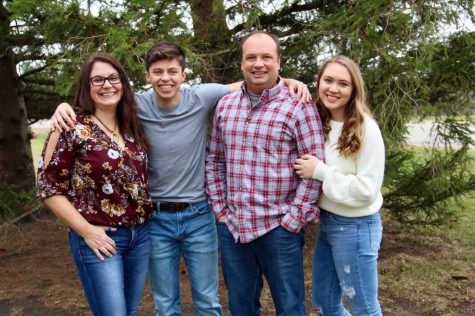 Krall looks forward to her time spent in the district and has had good first impressions of the community. She feels the energy at JA aligns with her mission. Krall says, "My focus has always been students and making sure that I'm doing everything that I can so that every student has what they need in order to succeed and have a bright future."
Tyler Jester is the new Communications Director for the District. "I oversee the Jonathan Alder Local School Website and run our different social media accounts for the district," he says. Jester also says he is considered a "right hand man" for Dr. Miller, and assists him when he needs it. So far this year, he has been going to different schools throughout the district. "I just want to make sure that I'm showcasing as much as I can, for all the schools in the district, just the great stuff each classroom is doing," he says. Jester's experience in education involves eight years of athletic communications. Spending four years working at Hanover College (Indiana), and Ohio Dominican, where he also received his masters.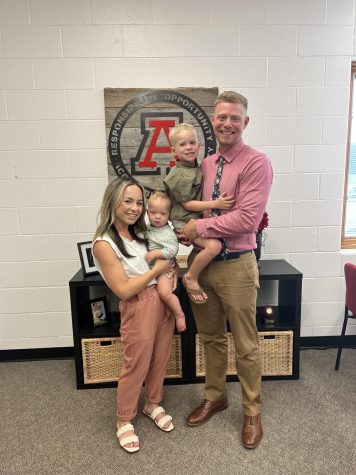 Jester applied for the position at Alder because he wanted to be back in the county where he was from. His wife has family in the district; he also has some cousins that graduated from Alder. "Right now I've been trying to get comfortable in the new role, but I've been trying to be more present in the hallways."
Sarah Wiechman, another new staff member here at Jonathan Alder, is the Student Support Specialist and the new Assistant Soccer coach for girls soccer. She is a mother of four, and is hosting an exchange student. "My main role is to provide resources for the families in the district." Her first impression of Jonathan Alder is that "so far I have felt very welcomed by staff and faculty so it has been great."
Wiechmen's experience includes "working with high school students, I coached high school soccer for 13 years, and I have a masters in counseling." She also says that she "worked in the Upper Arlington school district through Syntero." Wiechman took up this role, since she lives in Plain City and thought that it would be a great opportunity based on the experience that she previously had. 
The new staff is excited to get started this year and are grateful to be in "a great school district." They are looking forward to engaging with the Jonathan Alder community in the coming school year.