Jonathan Alder High School hosts two new foreign exchange students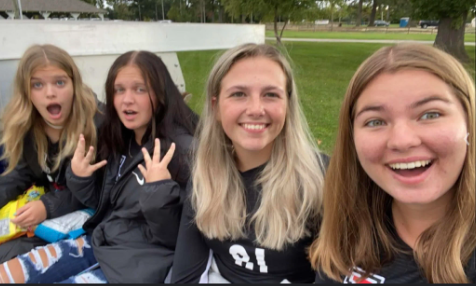 Every year Jonathan Alder welcomes foreign exchange students into the high school. This year Jonathan Alder is hosting two foreign exchange students from Europe, Johanne Lothe and Therese Sloth. 
Johanne Lothe is a senior from Haugesund, Norway, and is hosted by the Wiechmans. 
Moving to another country for a year may seem daunting to most, but Lothe was ready for something new. "I was kind of bored," she says. "It wasn't so fun in Norway, I live in kind of a small place. So I [thought] America sounds great."
So far in the year, she has participated in math club and played on the varsity soccer team. Her favorite class is AP calculus with Mr. Carpenter. 
She is surprised about the amount of school spirit America has, saying, "I think that's kind of cool. Like football, stuff like that. We don't really have it [in Norway]."  
One of the things that she dislikes about America is the amount of homework certain classes give, like AP calculus. She also says that she would recommend the foreign exchange program, but only "To some people."
"If you like talking. Like you have to start every conversation," Lothe says.
Therese Sloth is a senior from Thorsø, Denmark. She is being hosted by the Poehlers.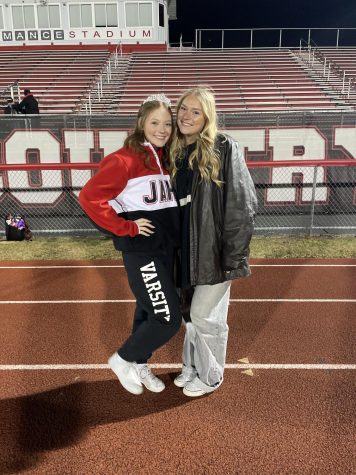 Therese was also ready to try something new with the foreign exchange program. "[I joined] because one of my friends did it in 2019 and it sounded pretty cool to leave your family and friends and school," she says. 
This year she has participated in cheer for the football season and has joined the basketball team. 
Her favorite classes this year consist of yearbook and Spanish.  "I love taking pictures at the events," she says. As for Spanish, it's her favorite, but also her "hardest class." 
What surprised her the most about America is that people are more friendly here, with things like small talk and compliments. Her biggest challenge so far has been learning to speak English all the time. " …it's like actual exercising 24/7," she says.