Music review: "Lift Me Up" and "Born Again"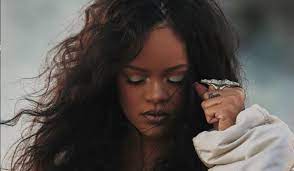 Rihanna fans were excited at the release of "Lift Me Up" after six years without any new music from her, quickly followed by an additional song, "Born Again." These singles are featured in the newly released Marvel film, "Black Panther: Wakanda Forever." Both songs didn't disappoint, and made me glad to be a Rihanna fan. 
On Oct. 28, 2022 Rihanna came out with her single "Lift Me Up." This was her first new song since the release of PARTYNEXTDOOR's single "BELIEVE IT" back in 2020, and her first solo project in six years. The single has quickly climbed the ladder and is now one of her most popular songs with over 58 million listeners on Spotify alone. 
Two weeks later on Nov. 11, 2022 Rihanna released a second single, "Born Again." This song is quickly becoming popular as well, being the number one R&B song on Apple Music. 
Rihanna has dabbled in multiple music genres over the years, with these singles falling into the R&B genre. These are a little different from her other well recognized songs like "S&M" and "Don't Stop The Music," which are more pop tunes. 
Personally, I loved both of these new releases and I'm so happy Rihanna collaborated with Marvel for this movie. Both of these songs are real tearjerkers for me and they make me feel things that other artists don't. Rihanna's music finds the vulnerability in me and pulls it to the surface. Listening to her music is almost freeing in a sense. 
I love Rihanna's voice, and her vocals in "Lift Me Up" didn't leave me hanging. I also enjoyed the instrumental component of the song as it complemented her voice very well. The song has a soft, slow beat that in turn slows down the notes and drags them out. 
If her goal was to tug at the listener's heart strings, she went above and beyond. The chorus of the song says "Lift me up/ Hold me down/ Keep me safe/ Safe and sound." The repetition of this chorus sinks in more and more each time it's repeated and ultimately draws the listener back in. 
As for "Born Again," this song had my eyes watering purely from how I resonated with the lyrics. This single had less repetitive lyrics but had the same vibe as the previous single. Rihanna's vocals shine through once again in this single and her wide vocal range truly brings the lyrics to life. My favorite lyrics were in the powerful build when she says, "Just tell me what I need to do (I'd die and come back)/ I'd die and come back just to love you (I'd die and come back)." These lyrics make me think of people I love and how as humans we can love very fiercely. 
The keyboard accurately reflections the amount of emotion poured into the song. The song slowly builds and becomes more powerful as the song progresses, and fades out towards the end. 
Both of these songs were incredible and similar to other Rihanna fans, I'm looking forward to her further releases.