Predictions for the 2024 presidential election
As the midterm election season comes to a close, political analysts and regular citizens alike turn towards 2024, the next big election year. But on top of 11 gubernatorial elections, 33 senate elections, and all 435 house seats up for reelection, there will be a presidential election. 
Donald Trump has already announced his candidacy for 2024, meaning it's time to start making some presidential predictions. While we wait for presidential primaries to begin, here are some possible scenarios that could come to fruition.
1. Joe Biden will not run for president
The elephant (or donkey) in the room is the question surrounding President Joe Biden's possible 2024 run. While Biden himself seems to think he will be running for president again, there are several indications that he won't be heading back to the oval office after his first term.
To start, Biden's approval ratings are generally abysmal. Even though he may be bolstered by a better-than-expected midterm election cycle, he is not to thank; the Dobbs decision motivated women, minorities, and LGBTQ+ people to vote, and extremism within the Republican party helped spur Democrats to the polls.
Additionally, Biden will be 81 in 2024–when he was elected in 2020, he was the oldest president to enter the white house at 77. This has led many Democrats to believe it's time for him to retire. 
And while Biden may be able to beat Trump again in 2024, he would likely struggle against another GOP candidate like up-and-coming right wing star Ron Desantis. Considering the governor of Florida won handily against Rep. Charlie Crist, a candidate who drew comparisons to Biden, voters may be afraid to nominate Biden for another term.
Should Biden elect to not run again, there are a number of candidates that could replace him–something that will be discussed later in this article.
2. The Republican Presidential Primaries will be dominated by right-wing candidates–and crowded
While moderate Republicans like former Wyoming Rep. Liz Cheney and Maryland Governor Larry Hogan have hinted at presidential runs, they will most likely not fare very well compared to their right-leaning counterparts.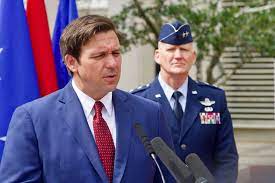 Candidates like Ron Desantis and South Dakota Governor Kristi Noem, who have cast themselves as combative conservatives will likely speak to the MAGA base more than Cheney and Hogan. Desantis and Noem both also did very well in their reelection campaigns this cycle, despite Republicans struggling nationwide.
On top of that, the field will most likely be pretty crowded–especially if Donald Trump struggles to maintain a strong lead in early polls. It is almost a given that Desantis is going to run (he holds a significant lead in most polls), but other possible GOP candidates include: Virginia governor Glenn Youngkin, former secretary of state Mike Pompeo, former UN Ambassador Nikki Haley, and senators Rick Scott, Ted Cruz, and Tim Scott. 
The list could go on, but that's an article for another time. Plus, we haven't even discussed the Democratic Presidential Primaries.
3. Democrats will have a less crowded and more diverse presidential primary
Should my second prediction be true, Democrats will need a new flag-bearer. While most people assume VP Kamala Harris to be the obvious successor to Biden, her approval ratings are worse, thus paving the way for other candidates to run.
If Biden had already confirmed that he was not going to run again in 2024, Gov. Gretchen Whitmer would be a clear frontrunner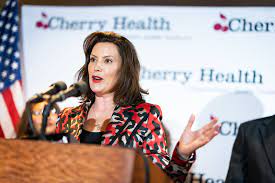 . She won reelection by a significant margin, and has consistently garnered national attention since winning in Michigan in 2018. 
Whitmer isn't the only possibility for Democrats in 2024, though. Secretary of Transportation and former South Bend Mayor Pete Buttigieg has always been a favorable figure in the democratic establishment, and several congressmen–including Delaware senator Chris Coons, Massachusetts senator Elizabeth Warren, and Rep. Alexandria Ocasio-Cortez–have eyed the presidency recently. 
Democrats will likely not have as huge of a primary as they did going into 2020, but it will likely be just as diverse, with both moderate and progressive candidates entering the presidential boxing ring.
Conclusion
Democrats and Republicans may not agree on many things right now, but one thing is for sure–these are historic times. The 2022 midterm elections not only bucked the trend of the sitting president's party performing poorly, but also led to the election of several candidates of color, women candidates, and LGBTQ+ candidates.
While no one knows exactly what is going to happen in 2024, there is a high possibility this wave of diversity may continue all the way to the White House. Both the GOP and the Democratic Party have women and people of color eyeing possible 2024 runs. 
While this may not be a huge deal to some voters, it is a high priority to others. And as more young people begin to vote for the first time, expect diversity amongst elected officials to keep growing.