JA students perform at JAM Fest Five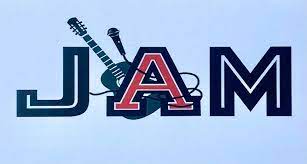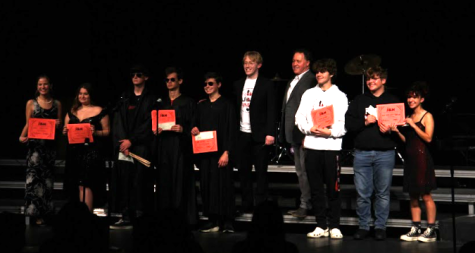 On Saturday, November 5th, JAHS students took to the stage to perform at this year's Jonathan Alder Music Fest. This is the fifth year that students had the opportunity to showcase their musical talent and help raise money for the school at JAM Fest.
Nicholas Mayes, the Director of Choral Activities, started JAM Fest five years ago. "[The choir program] got to a point where we just needed a fundraiser to really help with some of the stuff we were buying and other things for the choir program," says Mayes. "We're really big now, and we didn't wanna do stuff like selling cookies, we wanted to do something meaningful. I also wanted to give people the opportunity to do something different than what we normally offer." 
Those in attendance  had the opportunity to participate in a silent auction. Gift baskets were donated by parents and members of the community to bid on, as well as two lamps made from a trumpet and a clarinet. 
As well as the auction, the show featured 17 different performances by students.
 "All the choirs are performing, and some of them are brand new. Treble Choir is performing for the first time this year, they're doing a Stevie Nicks song. The Bass Choir is doing a Zulu song, Symphonic Choir is doing a whole set, and Show Choir, who is doing Mr. Sandman,." says Mayes. Many spectacular performances happened that night, but the top three took cash prizes for best performances.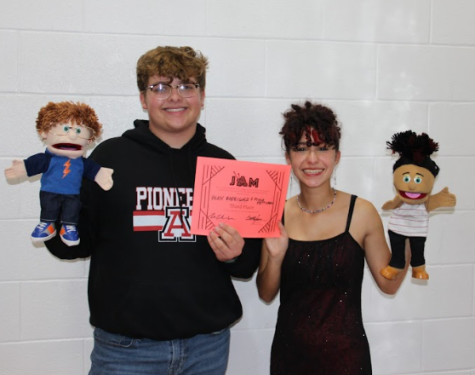 Juniors Fiona Petticrew and Alex Rodriguez took third place with a performance of "Man or Muppet" by Bret McKenzie, featuring customized hand puppets identical to the duo. The audience and judges alike laughed throughout the act, thus securing the duo's top three finish.           
Evan Stage won second place this year, performing his rendition of "For All We Know" by J. Fred Coots. Evan's singing was accompanied by a projected moon background and dim lighting, winning him "People's Choice" on top of his second place prize. 
SCOTUS, comprised of singer and guitarist Matt Hirshberg, drummer Seth Dickman, and trumpeter Josh Weakley, took first place with their mashup of "Miserlou" by Dick Dale and "Hashpipe" by Weezer. They took to the stage dawning "judge" gowns as the likeness of Supreme Court Justices, hence the group's name. Not only did the trio take first place, Josh Weakley also won "Best Instrumental" for his trumpet feature.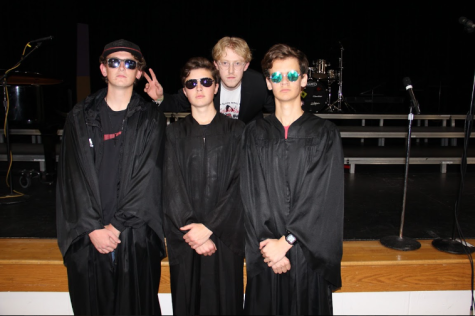 Sarah Chin won the award for "Best Costume" for her performance of "Roxie" from the Broadway Musical "Chicago," wearing a bright white flapper dress to reflect the 1920's setting of the musical. Sophie Lowe won "Best Vocal Performance" after singing "Dancing on My Own" by Robyn.
Overall, the event gave students the opportunity to showcase their musical talents while involving the community.
Mayes says, "…there's nothing else like it at JA. It's more than a talent show, we have professional judges and it's all professionally done. There's food trucks, there's photo opportunities, there's opportunities to bid on auction baskets, which who doesn't like auction baskets? All of it benefits the choral program."