What to do over winter break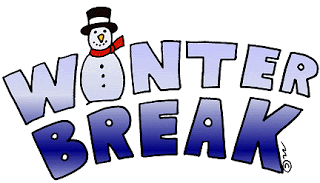 With Christmas break right around the corner, some people find themselves not knowing what to do with all the extra time they have. They may find themselves needing time  to relax and wind down with the new year beginning soon. Here are some fun things to do over winter break. 
Crafts are fun to do any time of the year, but what about winter themed crafts? Wood crafts like these can be fun whether that be painting them or even just crafting wood pieces. You can also give them as gifts when you finish them to show your holiday spirit. You can do some festive coloring as well. The holidays can be stressful, so coloring is a great way to unwind and relax.
Make some festive holiday foods
Instead of trying some boring holiday snacks, try these fun ideas instead. You could go for a Christmas dinner appetizer or even help out with the main course. Whether you're into cooking or baking, either one will help you speed through all the extra time. 
Participate in some indoor and outdoor activities 
Skiing, sledding, and even ice skating can surely keep you active throughout this time of year. Many people find it difficult to stay active during the holiday season, and these activities are a fun way to get in some exercise. Being outside is a real time killer and can be really fun, even if there isn't any snow. There are many indoor activities to pass the time as well. If you're bored try these games with friends. If you are a board-game type of person but don't have enough people to play with,  check out these one player board games. Maybe online is more your style, in which case the Microsoft store has some free options for your online gaming needs. Indoor places like trampoline parks, bowling alleys, and even arcades should still be open so don't forget to check google maps to look up places. 

Read something that peaks your interest  
Reading a physical book or an online article may not sound like the best thing, but maybe you haven't found the right one yet. If you don't know what you are interested in, try this quiz. I found it to be pretty accurate so I recommend trying it out. Reading may also help in your English class when we return from winter break, so go check out some books! 
Maybe you haven't been able to find time for a college visit this semester; use this time to check some off of your list.  pick a college and tour the campus. It can help you kill time and help setup future plans. Even if you have your dream college picked out, it might be nice to find time and check out some other campuses to get a feel for the schools. You may not be able to get a scheduled tour in, but a self-guided one can't be all that bad. 
During the holiday season new movie releases are coming out almost every day, so no, you can't come up with the excuse that you've watched them all. Movies are one of the best ways to keep yourself entertained over break since they're time consuming and entertaining. It also can be a fun family event. So many holiday movies are playing this time of year, so plop yourself down on the couch and get to watching!
Conclusion
No need to stress anymore now that you have some ideas in your back pocket. Go have some fun with your friends and family and enjoy your winter break!