A guide to Plain City for outsiders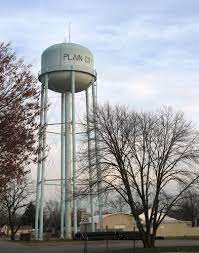 With a little over 4,000 residents, Plain City is classified as a small town. While being small, the town does have its share of well-known places. The following list of things to know is organized by category for those who may not be as familiar with Plain City as the local residents. 
Food and pizza places:
Oddly Plain City is known for its many pizza places with five, most notably Jan And Tony's, Pioneer Pizza, and Plain City Lanes. First of the notable pizza places is Jan And Tony's, which has been in business since 1991 and has many kinds of pizza, wings, bread, and more. The town's next well known pizza place is Pioneer Pizza. Even though they haven't been around as long as some other businesses, they get their fair share of business. There is also Plain City Lanes, which has been around since 1972, and gets a lot of business, especially from people who are not from town. They offer bowling leagues, parties, and pizza. 
In addition, Plain City has some well known restaurants and smaller businesses, like the Grainery, Red Hen, and Der Dutchman. The Grainery is located on Main Street, and gets its business from its live music performances. Also they do good business from the upstairs addition being the Silo, where people book parties, and other events. There is also the new but popular Red Hen, which is a breakfast-lunch place, offering coffee drinks, breakfast and lunch meals, and more. And probably the most well known restaurant in town, is one of few Der Dutchman restaurants in the world, which has its all you can eat buffet, original Amish meals, bakery treats, a gift shop, and car shows.
Grocery stores:
While Plain City does not have any traditional grocery stores in Plain City proper, it is home to well-known Amish businesses like Yutzy's Farm Market and The Cheese House. Yutzy's Farm Market, or better known as the Farm Market, is a family owned deli that has been in business for more than 40 years. Being a deli they offer a wide selection of lunch meat, cheeses, produce, and more. There is also The Cheese House, which specializes in cheese, and also has a quilt and antique shop attached to it. Both of these Amish businesses bring in a lot of outsiders to purchase their goods.
Shopping places:
Although there aren't many, the town has two successful clothing stores. One of these stores is Main Street Treasures, which sells a lot of Alder and Fairbanks apparel, like hats, blankets, jewelry, shirts, jackets, and more. There is also the Country Closet Thrift Store, a second-hand store, located on 42, where you can give donations, and thrift all the second-hand items.
 Other businesses to mention:
Outside of the shopping and food places the town has, there are a lot of other businesses and places. First of all, there is Rocky Mountain Coffee, a coffee truck open spring through fall. Rocky Mountain Coffee offers many drink options, as well as sweet treats like cake pops, cinnamon rolls, and blueberry muffins. In addition to this, they also book for different events, like weddings, parties, and festivals. There is also Route 42 Bargains, a pallet store that sells items at a reduced price. To add to the list of businesses there is Hair Loft 120 in town, which does all things hair. Artistry Beauty is another salon located on mainstreet which offers manicures, pedicures, lash extensions, and more.
Hangout places:
First of all, there's Pastime Park, which is where many of the town's big events are held, like the Fourth Of July fireworks and the Steam Threshers show, where different steam machines are presented. Pastime Park is also where all the PCABA (Plain City Area Ball Association) softball and baseball teams play. In addition, there're sand volleyball courts, and playgrounds. There is also the Aquatic Center, more widely known as the Plain City Pool, which is also in Pastime Park, and gets a lot of business over the summer.
Wrap up:
In conclusion, if you're an outsider visiting Plain City, there are many successful businesses. Whether it would be food places, Amish businesses, shopping places, and more, it's definitely worth a visit.