JA theater prepares for production of "Newsies"
Once every school year, the JA musical department puts on their annual performance. In past years, it was "Footloose," "My Fair Lady", and most recently "Shrek." This year's musical production is "Newsies," which will begin its production run on Tuesday May 4.  
"Newsies" is based on the film made in 1992 about the real-life newsboy strike that occurred in 1889. The musical features 14 "newsboys" living in the industrial age of New York, and the story follows Jack Kelly (the lead, played by Evan Stage) along with his band of rascal friends with whom he works at a news press. The group has to battle poverty and their boss in an effort to get paid more. This all happens while singing and dancing in a classic Broadway fashion. 
Many hours, resources, and money go into the productions here at JA director or music Nicholas Mayes explains that this year's musical is going to be a lot different than previous years. More extravagant costumes, sets, and dance numbers all play a role in making this year's musical more stand out than the rest.
"It's very expensive. Me and my assistant director Scott Jones always try to one-up ourselves from previous years," Mayes says. "We plan to totally redo the entire stage, like taking down curtains and painting the walls; my orchestra is a lot bigger this year. I think the only other thing that's different than other musicals is that this is a really dance-heavy musical, I mean it's basically what it's known for. So yeah almost everything is different."
Sophomore cast member Emily Wheelbarger has been a cast member for various productions since she was in the second grade. Similar to Mayes, Emily agrees that dance is really the big difference in this year's musical.
"This musical is a lot more dance than anything. We literally take tap classes to get ready. I feel like it's just more energetic than last year and I'm really excited to dance."
Another difference is the level of support provided for the musical. "I hired a sound technician and he's here for two weeks straight, and then there's a whole sound company that we hired," says Mayes. 
This professional support is in addition to support from JA parents. "…we have parents on committees like costumes and they're going to go out and scour the community for costumes, we have a parent committee that comes in for set building on weekends. It is just a whole second job for [the Music Department]."
Mayes says that the goal for any musical performance at JA is for the crowd to be so entertained with what they just watched that they forget it's a high school production. 
"Our goal is always for people to leave our shows and forget it was a high school that just put that on," Mayes says. "We're lucky enough to have such an amazing musical theater program. I mean not all high schools have one this big or have one at all. And just to be so rich not in a money sense but in the quality that we show we put on.That's why we have the moniker 'Broadway in the Cornfield,' because there is no reason why there should be this amazing musical ability out in the corn fields… but there is."
Leave a Comment
About the Contributor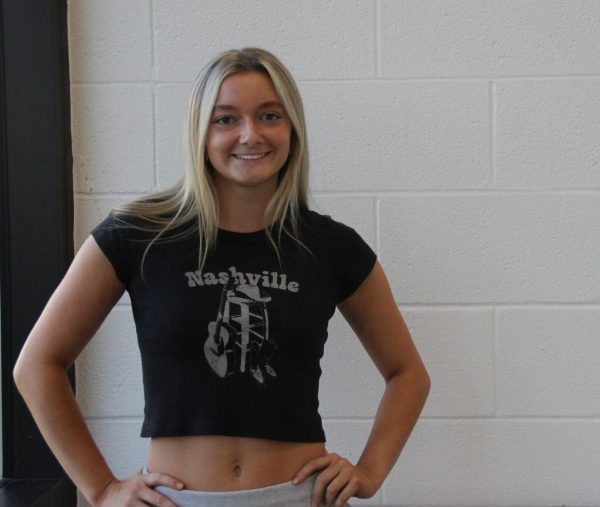 Paige Jestadt, Editor, Staff Writer
Senior Paige Jestadt is in her third year of Journalism. She currently plays on our volleyball team here at JA. In her free time she enjoys spending one...