Ozempic-gate: how Hollywood's biggest celebrities are becoming the smallest
During the many hit movie premieres and red carpets in the first half of 2023, many celebrities debuted new, slim figures, causing audiences to suspect potentially questionable means of attaining such lean shapes. 
Celebrity weight loss has been a hot button issue for several months, especially after Kim Kardashian's problematic situation with the iconic Marilyn Monroe dress at the 2022 Met Gala. Kardashian has not included weight loss drugs in her list of contributing factors to her weight loss, but the scandal seemed to be a jumping off point for a celebrity weight loss craze.
This craze is rumored to be fueled by Ozempic, a Type II Diabetes medication that was approved for weight loss by the FDA under the name Wegovy. The active ingredient in both Ozempic and Wegovy is semaglutide, which controls blood sugar levels and hunger in conjunction with proper diet and exercise. 
Although Ozempic and Wegovy seem to be miracle drugs, there are harsh side effects for those abusing the drug, i.e. not meeting the clinical BMI standard that would warrant a prescription. So-called "Ozempic Face," a phrase coined by celebrity dermatologist Dr. Paul Jerrod Frank, is a side effect of the medication that causes one's face to sag or develop signs of premature aging. Many celebrities and influencers with notable weight loss have debuted such a face, including Khloe Kardashian and Elon Musk.
Semaglutide drugs are also very pricey. One dose of Ozempic can cost upwards of $900 without insurance. 
However, celebrities are not the only ones paying for their abuse of the weight-loss drug. The recent spike in users has caused a semaglutide shortage, and those who take the drug for Type II diabetes are left without proper healthcare. 
For diabetics, long periods without medication can lead to heart attacks, infections, obesity, strokes, and even death. Those who need the drug have switched to different medications that may not be as effective and rationed their dosages of Ozempic. 
"The Office" actress Mindy Kaling  admitted to using the drug to lose 50 lbs. Users of the rumor swamp known as Tiktok claim Kaling threw Ozempic Parties with all of her elite friends to distribute the drug.
Not all celebrities who have had a recent drop in weight have taken Ozempic. Grammy award-winning singer songwriter Adele contributes her weight loss to consistent lifestyle changes over several years. 
Many celebrities have also spoken out against the drug. Actress and model Julia Fox was accused of using the drug, but denied the claims and spoke out against Ozempic abuse in Hollywood.
Overall, Hollywood has always obsessed over looks and size, especially for notable women in the industry. This Ozempic abuse scandal may just be another way to police the figures of Hollywood elites, but the impact on the healthcare industry is undeniable. 
Leave a Comment
About the Contributor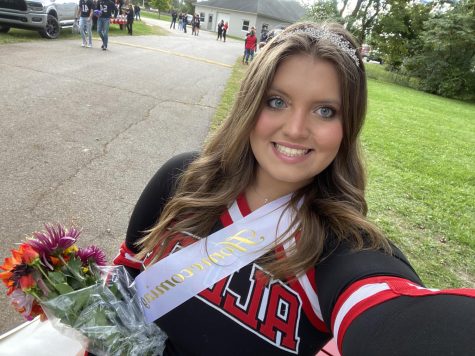 Maggie Storts, Staff Writer, Editor
Maggie is a senior at JAHS and this is her second year as a journalist. She is a Varsity cheerleader and participates in Quick Recall, French club, Drama...