Are You Dressing Like Your Parents?
Hang on for a minute...we're trying to find some more stories you might like.
Fashion has always had a constant cycle, with each generation tinkering and adapting looks from the last. So much of the fashion trends today are comprised of adaptations of the styles from the Non-Conforming Teens of the 1960's, the "Me" Decade of the 1970's and the creative driven Pop Culture scene of the 1980's.
Acid Washed Ripped Denim, Oversized Button Down Shirts, Graphic T-Shirts, and the Retro Sneaker scene all have a heavy presence in the fashion world today. However, even though these "new" trends may have eased their way into our closets in the past few years, know that they might not be so "new" at all. Today's adults that were growing up throughout these eras might be seeing a similar image of the way they used to dress through their kids.
Although trends are similar to past decades, some are unique to the current times. The Skate culture that built throughout the 2000's, heavily influenced the style of the 2010's with many brands like Supreme, Vans, Golf Wang, and Palace. A graphic tee styled with bootcut jeans, tall white socks, Vans, and a beanie is the go-to look for most. Something else unique to this decade is the yoga pants craze, that formed in the late 2000's and early 2010's, and it doesn't seem like it's leaving anytime soon. The item most notably gets its success from its comfy fit, its versatility with outfits and are often cheaper than other options.
With the rap and hip-hop culture becoming a heavy influence, one can only assume that it will shape the fashion culture of the next ten years or beyond, and what's next may have already arrived. So remember that we may be looking at kids of our own one day and say, "I used to have the same outfit."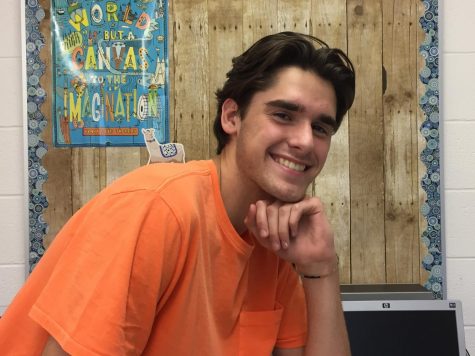 Rylee Griffin, Reporter
Rylee is a Senior at Jonathan Alder and this is his first year on the Journalism Staff. He spends his time painting and listening to smooth jazz and heavy...