Turf Field Coming To Jonathan Alder?
Hang on for a minute...we're trying to find some more stories you might like.
Jonathan Alder's community has raised over $500,000 to put turf in place on the high school's main field. The final deadline to give donations is April 1st, 2019. If you want to donate, you can mail a donation to the JA Boosters P.O. box, (212, Plain City, OH 43064) or visit the the Jonathan Alder Turf Project website.
According the Alder Field Turf website, the athletic director, Tom Vargo, said, "This community is passionate about Jonathan Alder, they're loyal to Jonathan Alder and they're really dedicated to Jonathan Alder." Athletic booster president Michelle Mancini said, "look at it from a concession/revenue standpoint. The more people we bring in, the more activities we bring in; we have the opportunity to make more money."  Overall it seems to be that Jonathan Alder's athletic booster team and the community are very passionate about the school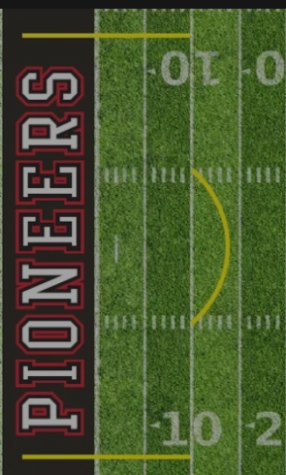 and the sports involved with it.
Principal Mike Aurin said, "The biggest thing that [the turf brings to Jonathan Alder] is a resource that you can use year round, [it] leverages a resource for multiple sources year round." Aurin also mentioned that the turf provides accessibility for all sports and people can use it year round.
On Monday March 11th, the Jonathan Alder school board accepted donations and planned to move forward on finalizing a contract for the turf field. However, they still needs donations to help get to the final goal.

About the Writer
Tanner Ross, Staff Writer
Tanner is a sophomore at Jonathan Alder High School. This is his first year of being part of the Pioneer Press team. He enjoys photography and hanging...