Get Ready to JAM!
The Jonathan Alder Music Festival, often better known as JAM Fest, will be held on October 5th. JAM Fest provides a spotlight for Alder's musically talented students, and serves as the choral department's main fundraiser. 
Though Mr. Mayes's has only been Alder's choir director for three years, JAM Fest, his creation, is already a major part of life at Alder. The idea for the festival emerged when Mr. Mayes realized that, "One of the deficits in our music program was an event where students could express themselves with their own art," especially since the death of the talent show in 2016. After a discussion with a few parents about a new way to raise money for the music program, the idea of JAM Fest was born.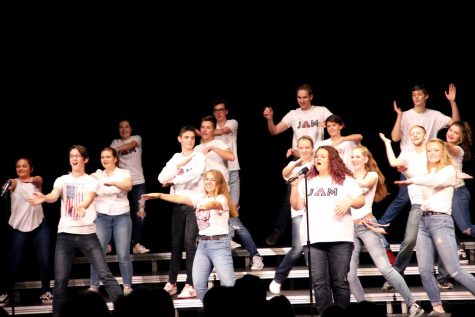 Though it started simply as a way to make a few extra bucks for the Music Boosters, JAM Fest's scope has quickly expanded. This is mostly thanks to the baskets auctioned off before and during the performances; some baskets are put together by the choirs, and others are donated by local businesses. 
Last year, the festival raised about $6,500 for the choir program. This year, Mr. Mayes says, "We are hoping to at least meet the number from last year, with our goal being $10,000." 
This year, a few exciting changes have been made. The competition has been standardized, with judges using the same rubric for all acts. This will make the scoring less subjective, hopefully giving instrumental acts more of the spotlight than they got last year, a source of controversy among many band members. Additionally, this year's acts will include dance performances, not just vocal and instrumental. 
While tickets are $5 at the door, the major money-maker for JAM Fest is the basket auction. There's a basket for every person, from a date night and free babysitting basket geared toward parents to a Disney basket for the little siblings (or high schoolers, we won't judge). 
If junior Honour Lackey, who will be singing "Life on Mars" at JAM Fest, could buy any basket, she'd go for the basket of European snacks, courtesy of Alder's many exchange students. Sophomore Aiden Ventresca, a member of the Sax Quintet, would rather win the "Cozy" basket, full of comfy items for a relaxing "night-in." As for Mr. Mayes's basket of choice, he's "very interested in buying the Show Choir's 'Gamer' basket." 
In addition to performances and auction baskets, JAM Fest will also have several food trucks on site during the event. This year, Mr. Mayes has hired Sweet T's barbeque and Sazon Latin street food, and is looking into hiring another. 
Sophomore Ellyse Tillyer, performing "I Don't Love You" by MCR, would be excited if the third truck was Schmidt's, while Senior Matthew Dickman, partnering with Junior Mason Fields to create the band "Glob Stew," would be happier with Canes. 
JAM Fest means a lot to everyone performing. Many of the acts, such as senior Michael Cooper, feel "a little nervous," while others, like sophomore Ellie Faust, are "feeling pretty confident." 
Regardless of nerves, all of the students performing appreciate anyone and everyone who comes to watch them. As senior Rebekah White said, "Every past, current, and future JA student needs to attend JAM Fest. It's going to be a blast!" 
The event will be at Jonathan Alder High School on October 5th. Tickets are $5 at the door. The silent auction will take place before the show, and performances begin at 7:00 pm.
About the Writer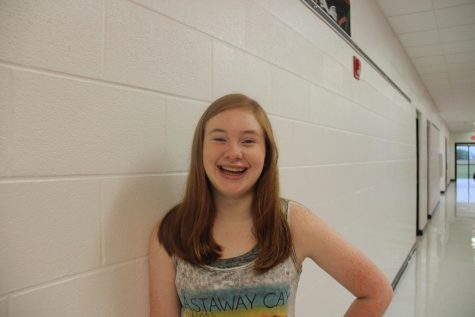 Emma Pauly, Staff Writer
Emma Pauly is a Senior (yikes!) at JAHS, and this is her first year with the Pioneer Press team. She's competed with the In Step Dance Center for seven...