New Music In Review 2
Needs some new tunes? We've got you covered. Put on your headphones, turn the volume up, and check out these new singles, fresh from the studio!
Eleven// Khalid Khalid, a contemporary pop R&B artist, recently dropped "Eleven," a single that slaps. This song is one you should play with the volume blasting. The lyrics paint a scene of driving late at night with your romantic interest in the passenger seat driving down the freeway. Some speculate if "Eleven" and "Up All Night" (a single he had dropped last month) may indicate a new album. We can only hope to hear more from Khalid soon.
Isohel// EDEN Eden has done it yet again– this indie pop singer songwriter has the ability to create music to transport you in a dream-like state with his new single– "Isohel." He brings you to a new world, singing about memories and precious it is paired perfectly with a gentle guitar instrumental instrumental. EDEN plans on releasing his second album, "No Future," on February 14th.
Tokyo Drifting// Glass Animals This might be one of the world's vibey-est songs your ears will ever be blessed with hearing. Glass Animals and Denzel Curry partnered up to make this masterpiece and released it last week. The song is about Dave Bayley, lead vocalist of Glass Animals, and his alter ego. Paired with a heavy bass and funky beat, this tune is incredibly catchy and will have you jamming in no time.
Demons// Alec Benjamin Alec Benjamin, pop singer-songwriter, released a single titled "Demons," and it does not disappoint. This song feels sad and heavy, even against Benjamin's soft, lullaby-like voice. As heart wrenching as this single sounds, the lyrics have an upside, saying "You were there to take the pain away," talking about somebody in his life that keeps him going. Benjamin, who's musical career began to pick up in 2016, is expected to continue to grow in popularity as he partners with bigger artists and begins to get the recognition he deserves. 
About the Writer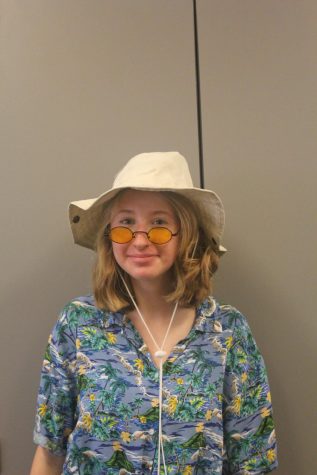 Jenna Keiffer, Staff Writer
Jenna Keiffer is a senior at Jonathan Alder High School, and it is her first year in journalism. Jenna doesn't play by the rules of being creative, and...