New Coach Sparks New Philosophy For Varsity Boys Basketball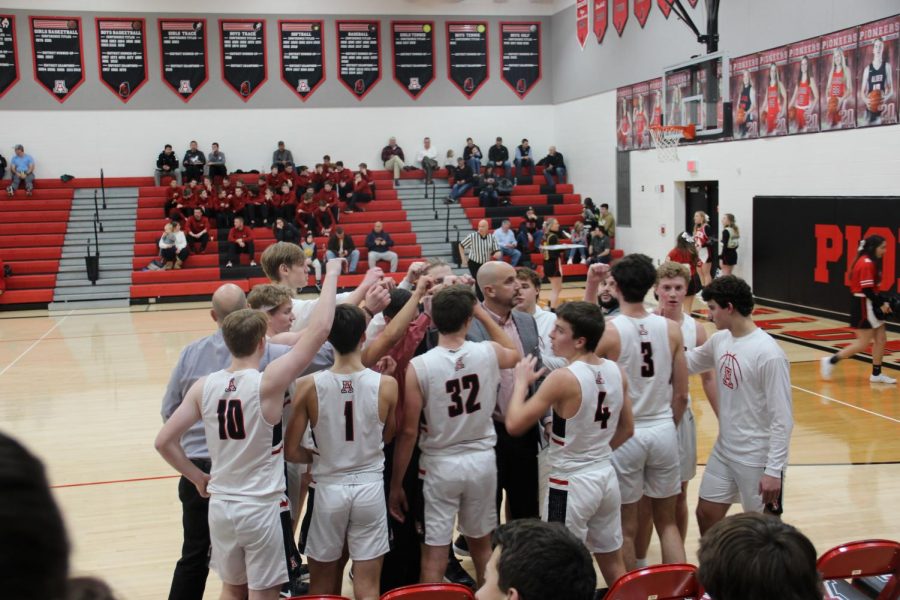 Passion. Grit. Humility. Together. Are what describe the culture in the gym for the boys basketball team. The reputation of always being competitive and tough has been carried down year to year, but even more this year. 
The expectation of playing at the Schottenstein Center can be intimidating, but for these boys, it inspires. It inspires greatness, to be exact. To be great, you must stick together and rely on each other. At the end of last season, the Pioneers lost a key component of their team, the coach. Coach Cahill served as head coach for eight years, resigned at the end of last season, leaving a legacy and a program headed in the right direction. 
To get over this road-block, coach Zach Ross stepped up. Coach Ross not only took over a team that was already fundamentally sound but he built an atmosphere to do even greater things.
During the summer, most basketball teams are enjoying their time with family and friends, vacationing or maybe finishing out AAU season. Not the Pioneers. Almost every day, they were in the weight room getting stronger, bigger and more conditioned. "We were doing the absolute most to make the best of the summer," said senior Conner Reed. 
  Much of this summer conditioning came from Coach Ross. "When coach Ross took over, none of us were ready for the summer workouts or the liftings," said Sophomore Grant Welsch. "He has focused a lot of his time off the court, in the weight room developing us so we can get stronger, which has helped me the most." 
Every team that changes a coach will deal with differences and maybe problems but this team embraced the process that coach Ross laid in front of them. Coach Ross brought in a new philosophy and way to see and play the game. "Coach put a huge emphasis on the defensive end, holding teams to 35 points a game," said Senior Jackie Santa-Emma. But not just the physical side of the game was impacted. Mentally and emotionally, coach Ross focuses on the "core values" of the team, which are passion, grit, humility and together.  
You can expect big moments and big games for the rest of the season from these players. "This is our year and everyone knows it," said Welsch. The boys hope to conquer a CBC championship title, a District Title and to "win as many games as possible," after that, according to Santa-Emma. 
The team currently sits at 12-2, with those two losses, both within 5 points that could have very easily been wins for the Pioneers. As part of those 12 wins, they have taken down big, competitive teams like St. Francis DeSales and Chaminade Julienne. 
"This season is very important because last year we came up a little short of our goal and this year we are looking to achieve more. It is also my last year that I get to play with some teammates that I've played with for my whole life," said Junior Jackson Izzard. 
This season means a lot to the players, community and school, but most importantly to the 8 seniors on this squad. Santa-Emma says, "…we want to leave a lasting impact on the program."  
To leave a "legacy" here at Jonathan Alder is the goal for these boys, they play for something far more than just themselves. They play for the teammate beside them, for their coaching staff, the fans and community. "…it's more than just a sport, it's a family," said Reed. 
Through the past 4 years of Alder basketball, the team, especially the seniors, not only grew closer as teammates, but closer in their relationships with each other. They went through the adversity and change together so they can see the light and success together. "The bonds we form as teammates will last far longer than the championships, wins and high school," said Reed. 
"Alder basketball is all about love. The love we have for each other and the love we share for the game," said Santa-Emma.
The second half of the season is quickly approaching. The Pioneers will take on Tecumseh tonight at home, followed by a game tomorrow at Reynoldsburg. 
Currently they are ranked first in the CBC and still have much further to go before they reach their goals. The Pioneers hope to strive one game at a time to make their school, community and coaches proud. 
About the Contributor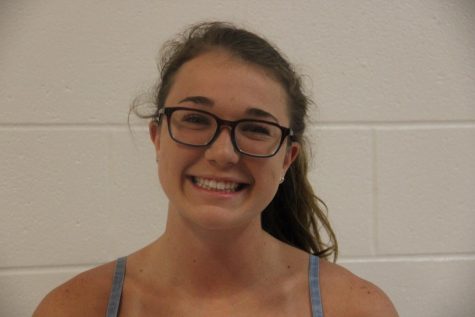 Emma Shepherd, Sports Editor, Staff Writer
Emma Shepherd is a Senior at Jonathan Alder High School, and this is her second year on the newspaper staff. She plays on the Varsity volleyball and basketball...