COVID19 Affects Everyone Everywhere.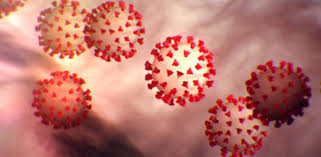 In light of recent events occurring all around the world involving the well-known COVID19, everybody everywhere has been or will be affected by this virus. Wiping through small towns and big cities alike, this virus is causing havoc on many, causing a sort of domino effect that will likely cause even more problems in the long run.
Although several are upset with the occurrence of COVID19 due to the fact that sports seasons are either cancelled or postponed, spring break trips ruined, school closed, and school events such as prom and graduation are likely to not happen this year, there are several overlooked factors occurring due to this pandemic.  
One issue with schools closing in order to keep staff and students healthy and to slow the curve is that some families rely on school for free breakfast and/or lunches. Without schools being open to provide said meals, some children may go without proper nourishment during this extended break. To combat this issue, several local restaurants, such as Pioneer Pizza, Rebol, and Piada, are offering free lunches to kids who rely on schools for their meals. The Alder School District has meals available throughout the next month to families in need (see links below).
Another issue is with internet access. Some students also do not have access to the internet in their homes, and with libraries closed, this leaves students with no way to attend online classes. College classes as well as some high school classes require specific softwares that some families don't have on their computers at home. According to Engadget, "Spectrum says it will provide free internet access to students who currently don't use its service. The company will install broadband and WiFi in new student households free of charge and provide access for 60 days." 
Another group often overlooked during this pandemic are the homeless. Many homeless rely on free meals at churches or basic necessities from free stores, but both of these are beginning to close. This leaves the homeless even more desperate than before. To soften this issue,  Governor Mike DeWine has called on the National Guard to help distribute food to the homeless, saying, "The action I've taken to activate the Ohio National Guard will provide support to our food pantries that are low on staff and need help getting food to some of our most vulnerable citizens." The impoverished lack the resources to maintain good hygiene, so staying healthy is a struggle for them. Healthcare in America is not accessible to those who can not afford it, so if a homeless person was to catch the virus, they don't have a good shot at combating the symptoms because they can't afford medicine or pay a hospital bill. 
Furthermore, citizens who work in restaurants, bars, or employment that relies on tips for essential income are put in an immense disadvantage. With the majority of bars and restaurants either closed or only offering take-out options, these workers are left without a job or limited shifts. Seth Humphrey, manager of Johnson's Ice Cream in Dublin, Ohio, says, "It crushes me to leave my employees with no shifts for an undetermined amount of time, but it's just not possible to keep a business running when income is little to nothing." This is a hard time for small businesses, especially. They cannot afford to stay open and pay workers when the business is not bringing anything because citizens are staying home.  
If you're looking to help out in any shape or form or are in need of a helping hand, here are a few resources:
– Hope's Lantern, a non-profit organization, is accepting donations. 
–Hope's Lantern and Plain City Church Fellowship will be offering meals and 
snacks.
-Here are a couple different resources for families in the Jonathan Alder school 
district if you are in need of food/ personal needs.
About the Writer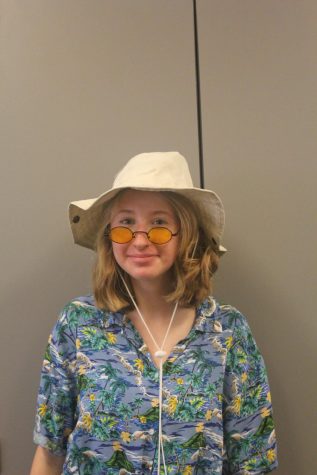 Jenna Keiffer, Staff Writer
Jenna Keiffer is a senior at Jonathan Alder High School, and it is her first year in journalism. Jenna doesn't play by the rules of being creative, and...