Teamwork makes the Dream Work
How the boys soccer team is handling the season.
The Jonathan Alder boys soccer team held their senior night on September 21st to honor their 10 seniors. They played the Bellefontaine Chieftains, where they lost 1-2, but they fought a hard game and preserved through the entire game.  In the first two minutes the Chieftains received a penalty kick (PK) which resulted in them scoring. This didn't bring down the team at all, they remained optimistic and continued to fight hard.
The boys have shown a great display of teamwork, encouragement and overall positivity throughout the season. Having some losses on their record doesn't bring them down as much it makes them work harder and want to win. "I see the boys work together everyday, they hold each other accountable, and encourage each other to become better," said Head Coach Devine.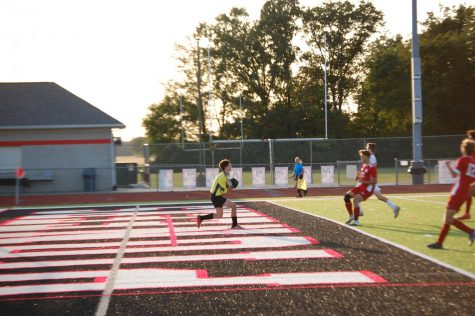 In past summers the team would focus more on the teamwork aspect of things, as in scrimmaging against one another and working more on ball skills. This summer was very different though, the team focused mostly on the conditioning aspect of things. Senior goalkeeper Eli Thorpe says "Conditioning was a lot more spread out and there was definitely a lot less practice. We mainly focused on our conditioning and base skills, because we weren't allowed to have contact for most of the summer."
Thorpe has been playing soccer through his entire high school career. "My favorite memories come from goalkeeper training on Saturday mornings" he says." The goalkeepers were definitely the closet group of guys on the team, and we always pushed each other to play our best."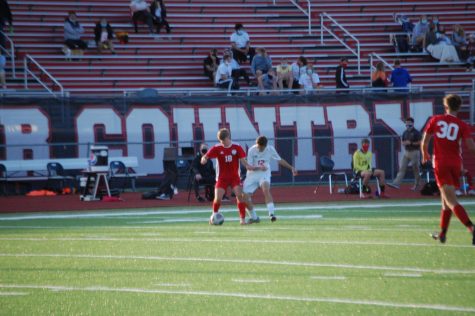 While senior outside back Dominic Toler is not a goalkeeper, he has pushed himself in soccer. Finding a love for the sport at the young age of 4; he has been inspired by not only the soccer program, but his coaches and club team Fc42, to play in college.
"Coach Devine has spent many countless hours with us perfecting the game. So we will defeat any team in our path. He has us running speed drills continuously, doing workouts to make us stronger, and focusing on individual ball skills," said Toler.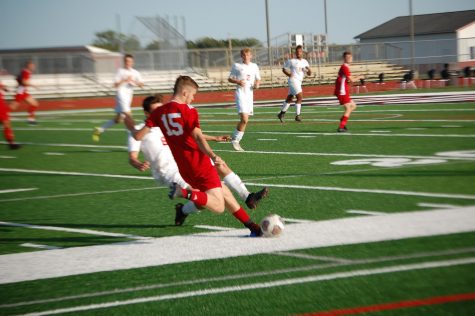 The season has been very different from the rest, wearing masks on the buses, practice focused on individual work while incorporating team work. Senior fullback Zach Chuha is excited for the season to continue and happy he gets to play.
"I'm just happy that I'm able to get the opportunity to play soccer. It feels very different from last year with all the covid regulations, also that I'm a senior now" Chuha said. "This season has been difficult, but it's really shown us what teamwork truly looks like and that staying positive is key to this season."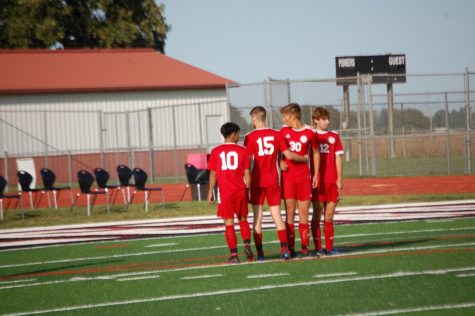 The team has been taught to help each other out, work together and most importantly stay positive This season for the boys have been quite a tough one, with playing mostly D1 teams. But that doesn't stop them continuing to play hard; they stay optimistic and hope that this year might be a banner year for them.
"As we continue through the season, things are looking up for us. This might be our year to go to districts. We have fought hard through Covid and anything that has been thrown at us we have prevailed through" said Chuha. "Many countless hours over the summer training and working together as a team has really shown what we are capable of."