When Will the Pandemic Be Over and How Can We Get There Faster?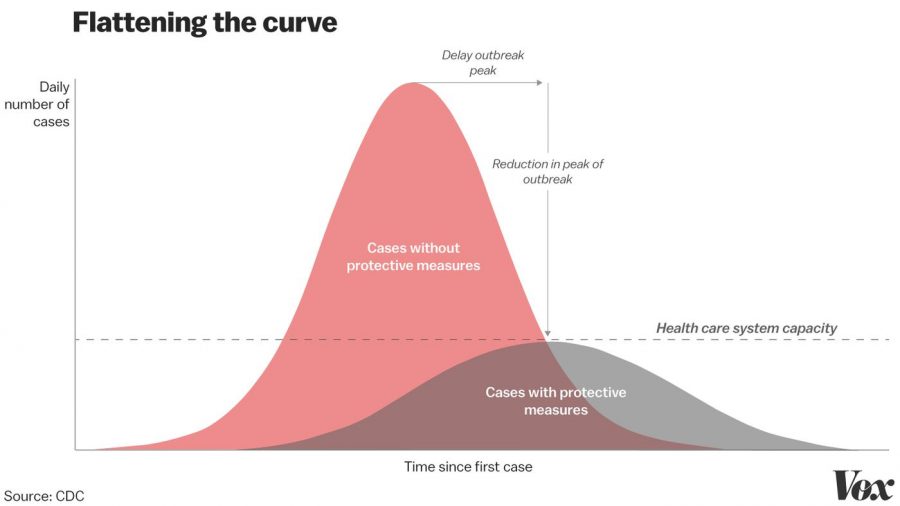 The Pandemic Nationwide
On January 22, 2020, the first coronavirus case in America was reported to the CDC. Now, America leads the world in Covid-19 cases and Covid-19 deaths. Despite this, there are still many things we can do to stay safe and keep others safe.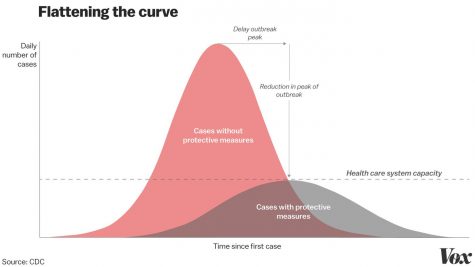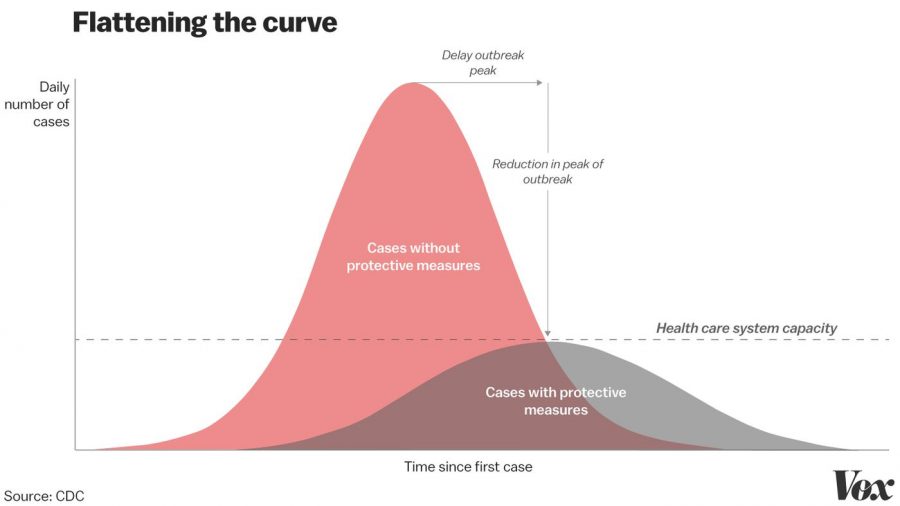 It's important to remember why social distancing is being implemented right now. The most prominent reason is to keep others safe; however, there is more to it than that. Another major reason is to keep the amount of cases within our health care system's capacity. Italy and New York both were unable to do this, leading to an extreme flux of cases that neither could handle effectively. Social distancing, wearing a mask, and washing your hands often are all ways that we can help prevent the spread of Coronavirus, which in turn keeps the amount of cases within our healthcare's capacity.
The nation-wide effects of this virus have been debilitating for many families. However, there is still hope; a coronavirus vaccine may be approved as soon as this November (Moderna, a biotechnology company, expects to know in late November if their Covid-19 vaccine works, but that is not the same as widely distribute it). While many health experts, including CDC director Robert R. Redfield, predict the virus may be present in American lives past the date an effective vaccine is produced, there are many things that can be done to help speed up our return to normalcy. The CDC recommends following these cautionary procedures. Some of the procedures that are heavily emphasised by the CDC in this list include: 
Wearing a mask

Social distancing (avoiding large groups, staying six feet away from others, etc.)

Avoiding touching your face.

Washing your hands frequently.
Healthcare workers have a unique view point on the pandemic. Local health professional Cari Ice had some insight on the coronavirus pandemic and when it would be over: " We're thinking this spring we will see a shift with the pandemic," Ice says. "We will be through cold and flu season and possibly a vaccine will be available. I don't think we will get away from wearing masks and taking extra precautions any time soon though." 
"The CDC guidelines are followed by many healthcare facilities and their recommendations are based on the information they have available to them at the time," Ice says about the CDC. "I do trust that they make decisions based on facts and science. With any virus or disease, findings evolve and require adjustments. In many states when following the CDC guidelines, we have seen a downward trend in cases and few outbreaks."
The Pandemic in Plain City
Plain City has felt the impact of the coronavirus since Governor Mike Dewine shut K-12 schools down on March 12. Jonathan Alder students currently are on a staggered hybrid schedule, and crowds for fall sports are limited. The school is making an effort to keep everyone safe in this tumultuous year.
"We have a lot of great things in place right now," Assistant Principal McCray says. "First of all our schedule is a hybrid plan, and we only have half of our students in at a time, so within classrooms we are easily able to keep students distanced and maintain six feet distance between them." She also says students are required to wear masks unless they are eating or drinking, desks and tables have been rearranged to fit health guidelines, and that kids are doing a great job of following the restrictions laid out by the school.
There are many things students can do to help protect ourselves and our community. McCray says, "I think that our commitment to following the guidelines that have been set, you know, by the people who make the decisions in the state of Ohio and the medical experts, I think we all are just at their guidance, and it's wise to stick with what they're telling us to do."
McCray says the return to normalcy is the greatest motivator for students and community members to follow the health guidelines. "For us to prove we can follow these guidelines, if following these guidelines is what's gonna help this (making things normal again) happen the fastest, people are willing to do it," McCray says. "I'm hopeful."
About the Writer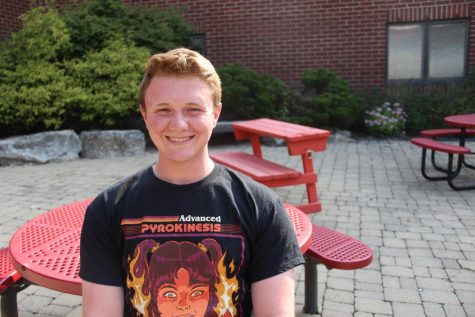 Jackson McCoy, Staff Writer
Jackson McCoy is a sophomore at Jonathan Alder High School, and it is his first year in journalism. If he was a scented candle, he would be the scented...