Custodians – Cleaning Schools During a Pandemic
COVID-19 has made school more difficult – for students, teachers, and staff. At Jonathan Alder High School, the board of directors created a plan for students to return to in-person schooling.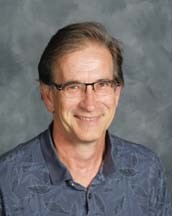 A big part of that plan is keeping the school clean. School custodians are making sure the school is clean to avoid students getting COVID-19. At Jonathan Alder High School, the custodial staff is doing their best at keeping the school clean.
"We do a lot more cleaning, spraying down. And that's more so the other daytime custodians," Custodian Mr. Pennnington says. "Myself, I'm more involved in heating, cooling, trying to keep the place ventilated."
Pennington has to repair and pick up different things. The newest cleaning related tasks they have to do are spraying, and teachers clean in-between classes. 
"Nighttime, [we spray] every night, [clean] chromebooks," Pennington states.
The current set up (more information here) at Jonathan Alder High School is that Group A (Surnames A-K) go to in-school classes for Monday and Tuesday, while Group B (Surnames L-Z) do online learning. On Wednesdays, all students are online while the building gets cleaned. For Thursday/Friday, Groups A and B switch.
"[Wednesdays are] pretty much the same it is through the week," Pennington says. "The only thing we don't have to worry about is dumping trash and sweeping floors because we just have teachers [in the building]."
School custodians are considered essential workers, their job putting them on the front line. Front line workers are those who have to report to work with threats to their physical health.
"Well, I think I've already had [COVID-19] twice. I didn't get tested, but it was the symptoms they were describing," Pennington says.
He made sure to stay home to avoid others getting sick as well. Those at great risk from COVID-19 are those aged 85 or older. He had to be careful because his family members were at risk.
"My in-laws were older…That's a part of the problem, my older brothers and sisters are in the age group," Pennington says.
Despite these risks, Pennington is helping slow the spread of COVID-19, like custodial staff all over the country. 
Jonathan Alder High School custodians are doing their best to keep the school clean – and in turn, safe.
About the Writer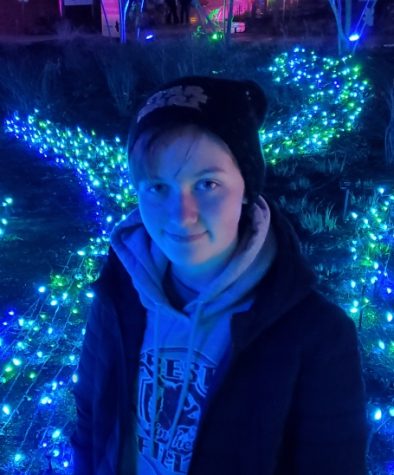 Sophie Caouette, Staff Writer
Sophia Caouette is a Freshman at Jonathan Alder High School and this is her first year on the Pioneer Press team. In both 7th and 8th grade, she competed...