10 things to do this summer instead of sitting in bed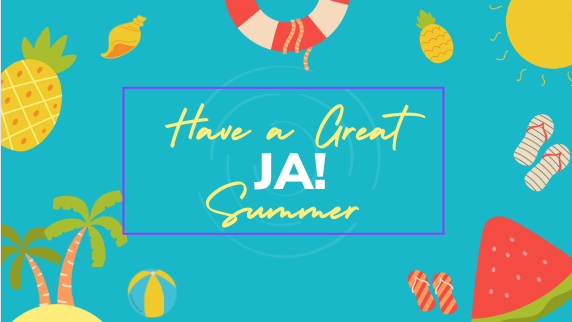 School being out means students have a lot of time on their hands. What better way to spend your summer trying new things, hanging out with friends, doing something productive, or just having fun? Below is a list of just some of the things you could try instead of laying in bed on your phone all summer long.
1. Hammocking with friends
For this activity you will need a go anywhere hammock that you can hang from any two trees. Set them up in a forest or anywhere with trees and just enjoy the weather with your friends.Some good local spots include
2. Visit the Columbus Zoo
Columbus has one of the best Zoos in the United States. People come from all over just to visit, yet we have it right in our backyards, and with over 10,000 animals,  you will never get bored. (There's also a discount for  Franklin County residents)
3. Got to the pool/ waterpark
A great summer pastime here in the U.S., swimming is a great way to cool off on the hottest days of summer. (Not to mention a great way to work on your tan.) Locally, you can go to the Plain City Aquatic Center, the Hilliard Family Aquatic Center, or Zoombezi Bay. 
4. Go to the gym/ get a gym membership
It's never too late to start your New Year's resolution five months later. Summer is the perfect time to workout, even just for fun, with all that extra time on your hands. If cost is a concern, Planet Fitness offers free summer passes to teens 14-19.
5. Play sand volleyball
There are numerous spots around Columbus that you can sign up to compete in sand volleyball tournaments for the day, like The Food Truck Depot in Delaware, The Lazy Chameleon in Powell, or Flanagan's Dublin. All offer a fun night of outdoor competition and not to mention dinner as well–you just need to bring a partner.
6. Learn something new/ take a class
No school means no more required learning for three months, but that doesn't mean you can't learn something new and find some new interests. So try something different like playing an instrument, art classes, acting class. Columbus College of Art and Design is offering classes over the summer for students k-12.
7. Eat ice cream
Enjoying a delicious ice cream cone or two on a hot day is a great way to chill out especially with friends. If you're looking for a good ice cream spot downtown Dublin area is home to four local ice cream shops. You're sure to find something you like at Greater's, Jenni's, Johnson's, or Kilwinan's. In Plain City, there are two trucks that you can find: Miller's Olde Fashioned and Lil' E's. You can also find ice cream inside The Cheese House. 
8. Take a road trip
There are endless places you could travel to, depending on how much time you have. Whether it's a day or a whole month there is nothing wrong with discovering something new and making memories with friends.  
9. Watch fireworks
The 4th of July is an essential summer holiday. On July 4th go outside, have a cookout, wear your red white and blue, and watch some fireworks. Just about anywhere you look in the sky I can guarantee you will find some fireworks. Plain City celebrations are centered around Pastime Park.
10. Get a summer job
Many businesses around Columbus are hiring teenagers 14-18. If transportation is an issue, you could always ask around your neighborhood and possibly get a babysitting job or landscaping work.