Winter Dance Returns to High School
Hang on for a minute...we're trying to find some more stories you might like.
Jonathan Alder High School will be holding its first winter dance in over 15 years on February 23rd, 2019.
The dance is being planned by junior Lauren Abend with help from principal Michael Aurin, teachers, and junior Lindsey Potter.
"I've heard a lot of people say they wish there was another dance, so I thought I'd try to actually make it happen," said Abend.
Abend struggled when coming up with a name for the dance. "Since it's in February, I wanted a Valentine's themed name without it being too 'valentine-y' so that nobody felt excluded," she said, "I contemplated Sadie Hawkins, but I didn't want people to feel like they couldn't come if a girl didn't ask them." She finally settled for the "The Cupid Shuffle" because of the song by Cupid, and because it didn't exclude anyone.
A Sadie Hawkins theme is encouraged, and the overall dance is informal.
"Informal is whatever you make it. You can think of it as 'casual school attire,'" said Abend. "It's really up to what you want."
Though this is an informal dance, school dress code still applies.
The Cupid Shuffle also doubles as a fundraiser for the sophomore class.
The dance will be the night of February 23rd at 8-11pm. Tickets will be sold for $10 starting February 19th. You will need to turn in a permission slip in order to buy a ticket. Permission slips and guest forms can be found in the office.
"Everyone is welcome," said Abend, "I hope everyone has a fun and safe night."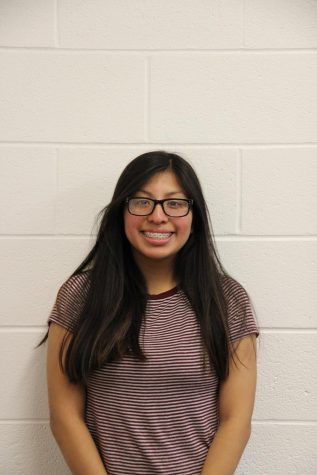 Nicole Mendez, Business Manager/Staff Writer
Nicole is a senior at Jonathan Alder. This is her first year as a member of the Pioneer Press. She enjoys shooting photos and videos--mostly of her cats....