A Turf-rific New Field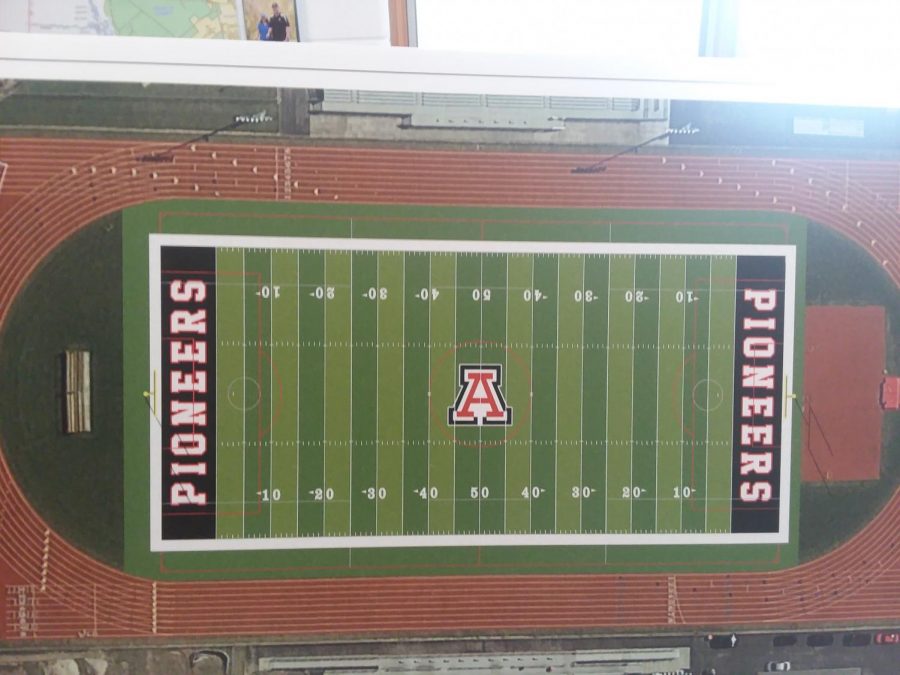 A couple of years ago, the people of Plain City decided they wanted a turf field put in at the high school, so they began fundraising.  Now, this lofty goal has been achieved. On May 13th, Jonathan Alder broke ground in Volunteer Field to build a turf field.
According to Mr. Fenik, teams played a total of 63 games on Volunteer Field's grass field last fall.  Rain and lots of cleats can lead to a field getting worn down as well as creating divots and bald spots.
Volunteer Field has always been a part of Jonathan Alder athletics and the name will stay.  However, there are going to be some changes. The final name of the stadium is undecided as of right now; it's between a few sponsors.
In addition to the new turf field, the construction of a new scoreboard will take place over the summer.  The new scoreboard features a screen that takes up the majority of the space, which can show scores and video.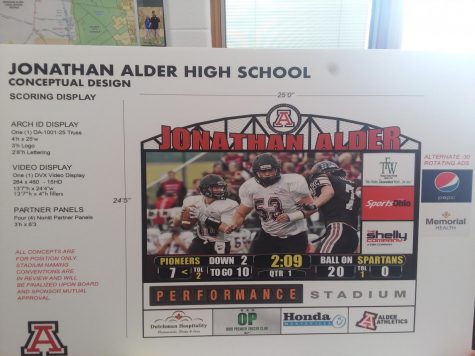 The goal is for the field and scoreboard to be ready in time for fall sports.  However, there is no definite date of when these will be completed because the turf has to be laid when it's dry, so bad weather could delay the process.
Equipment will start being moved in on May 20th and many people see this as a big positive.  Mr. Fenik said, "I think it'll be valuable because so many different clubs, teams, and organizations will be able to use it."
About the Writer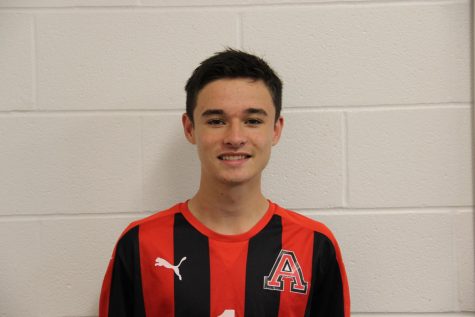 William Moore, Staff Writer
William Moore is a Junior and this is his first year on the newspaper staff.  He plays soccer for Fc42 and the varsity soccer team. Most of the time you'll...