Alder Sports Head to the Postseason
The year of 2020 snuck up from our blind side and sacked us. 
When the opportunity for winter athletes to make a memorable journey to state was stripped away, returning athletes for all seasons of sports were worried about their next seasons. Thankfully, fall sports were able to have their regular seasons, and more importantly, a postseason. Senior Matthew Fox, a member of the Alder Boys Golf team, shares about his trip to Sectionals and how the tough competition led to an undesirable outcome.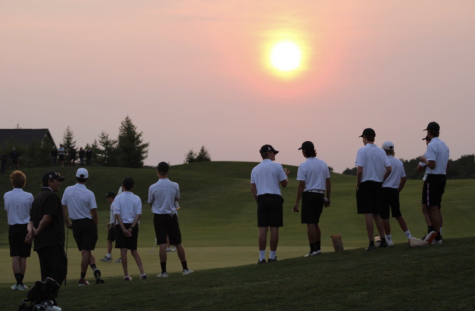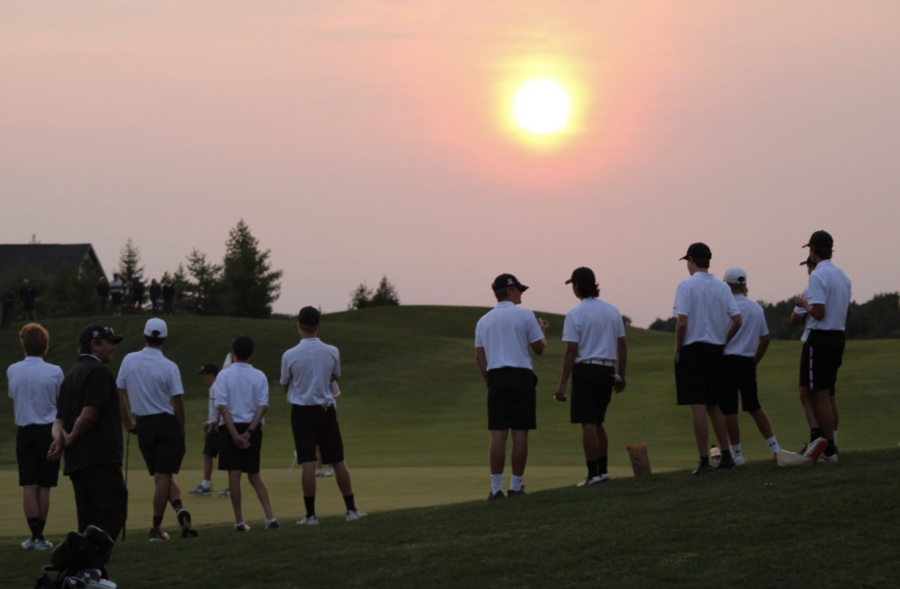 "We had to compete with great teams like the Dublin and Olentangy schools." He says, "If we wanted to make a run in the tournament we knew we had to play our best, and sadly we didn't make it out of sectionals." 
The JA Girl's Golf team's stride ended at sectionals as well. Sophomore Maggie Matessa explains how she was pleased with her team's performance in the conference and later in the tournament. 
"Our postseason tournament went well." Matessa says, "Our whole team played at the CBC championship, and our varsity team went to sectionals. That's as far as we made it though."
Senior tennis player, Maddie Wilson, swung her racket for the last time in a disappointing second round loss, but remains positive because of the great times she had during the regular season. 
"Regular season was great, I loved every second of it," she says. "We lost a tough match in the second round but still ended on a good note."
While some of Alder's sports seasons have concluded, others are only beginning the exciting ride to state. The Alder Volleyball team finished out their regular season this week, and are now starting their journey towards the Nutter Center and a hopeful state title come November 14. Junior Lizzie Lombardi couldn't be more excited for her team to showcase all of their hard work in their postseason performance. 
"All season long we've been working hard every day in practice to prepare for our tournament run." She says, "I don't think that there's one thing that our team wants more than a State Championship!"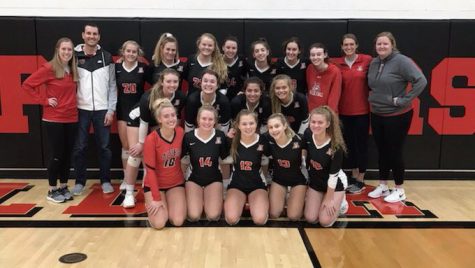 Similar to the volleyball team, the JA Girl's Soccer team recently concluded their regular season, and will play the first game of their postseason on October 24th. Senior Madison Ice is eager to kick the competition in the tournament.
"We are very ready for the tournament to begin." She says, "We lost a whole lineup of seniors last year and nobody thought we could do anything this year– we have a lot to prove."
The Alder Football crew also lost some valuable players last year, but as a result, has pushed other players to step up and fill some big roles by contributing to another undefeated regular season. Senior Jackson Izzard shares where his head is at regarding the first tournament game against Zanesville on October 16th. 
"I feel very confident going into Friday." He says, "They are a good team, but if we do what we are supposed to, the results should favor us."
The JA Cross Country team will also be making their tourney debut this coming weekend, and Junior Maggie Malone shows confidence in her team's ability to make it to the state round, and even better– to place.
"The major goal for this year is to place as a team at states," she says, "and I think we even have a fighting chance at placing high." 
"Placing high" is the intention for the JA Boy's Soccer team as well, should they overcome a tough Buckeye Valley team in the first round on October 21st. Junior Camden Herring feels strongly about their ability to beat them, but the following rounds may be slightly trickier.
"I think we will definitely go past round 1 against Buckeye Valley," he says, "but DeSales will be a different story. They will be a big challenge; definitely our biggest competitor."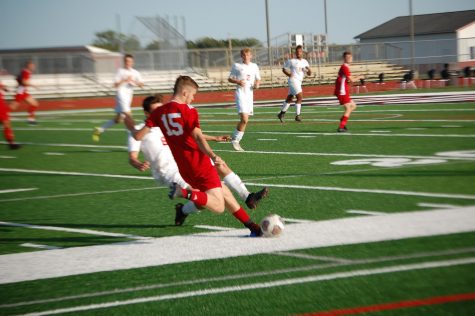 There's an exciting lineup of postseason events for Alder sports, and while the traditionally hyped atmosphere of a tournament game might not feel the same this year because of the pandemic, Senior Emma Shepherd of the Alder Volleyball crew will make the best of whatever situation comes her way.
"In the long run of things, it just comes down to heart." She says, "If we stay on top of our game and ready to play, no one can stop us."