Columbus Crew During COVID-19
MLS, also known as Major League Soccer, has been dramatically impacted by COVID-19, and on September 3rd, the Columbus Crew announced that their fans were allowed back into the MAPFRE stadium. 
When MLS suspended its season, a staff member of the Crew came down with symptoms similar to COVID-19, resulting in the team quarantining (more information here.) The Crew chief medical officer Dr. Tom Hospel helped get the players back on the field. With the help of Dr. Hospel, the guidelines of Ohio and MLS, they established the Responsible Restart Plan to help keep fans and players safe.
The amount of tickets available is very limited, with only 1,500 individuals allowed out of the 19,968 seats. The seating is designed to be 6 feet apart from each group of fans. No tailgating is allowed before the games, and masks are required.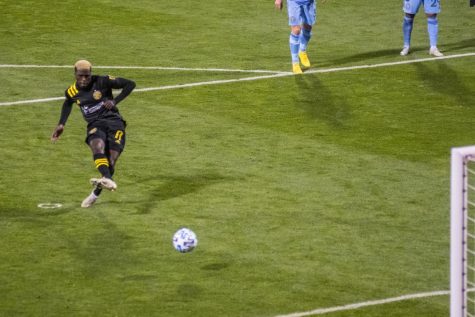 "In addition to requirements of face coverings for all individuals entering the venue, the capacity adjustments for MAPFRE Stadium are driven by six feet distancing between fans' self-selected known and trusted pods," Crew SC President and General Manager Tim Bezbatchenko states in this article. "We've designed our seating layout to ensure proper socially distanced seat placement for fans."
The entire experience is meant to have limited contact with other fans. There are two zones for fans, Stadium Zone Black and Stadium Gold. The individuals parking corresponds with their zone, and they will head to the gate that matches your stadium.
"It's momentous in not just a sense that people are finally able to get out of their house, but it's momentous to the [Columbus Crew] who we are supporting, they want to hear the crowd cheering, they want to hear the fans," says Tony Casa, an employee at Suzi-Cue Pool Hall, a bar than is an avid Crew supporter, according to this article.
Fans felt excited to be at the game, and not stuck inside their house all day.
"It feels good, I'm excited. I didn't think we'd be able to come." Jamie DeLeon, a fellow Crew supporter, says in an interview with Stephanie Stanavich.
Jonathan Alder Freshman Maelee Rapalo feels as though there isn't a problem with having fans back in the MAPFRE stadium, as long as fans are respecting the rules.
"If the people there are true fans, they're going to do everything they need  to in order to keep being able to support their favorite team despite COVID-19," says Rapalo.
To keep fans and players safe, the staff will routinely take symptom screenings and temperature checks. They collaborate with the MLS, public health experts, and the government officials to continue to have fans in the stadium.
"We want to thank all of the supporters for following health and safety protocols outlined as we prepare for an exciting match and encourage fans to review the educational video, [and] frequently asked questions," Bezbatchenko says. 
The Crews next home game is scheduled for the 1st of November, and tickets can be purchased on their website.
About the Writer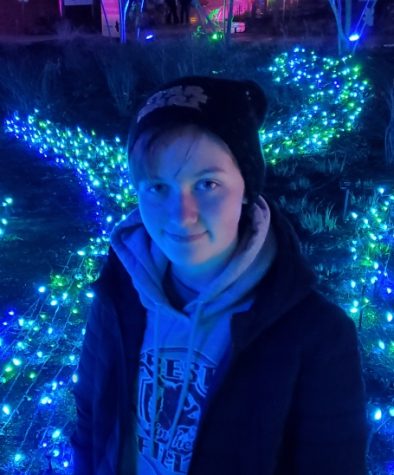 Sophie Caouette, Staff Writer
Sophia Caouette is a Freshman at Jonathan Alder High School and this is her first year on the Pioneer Press team. In both 7th and 8th grade, she competed...