Important Dates for Seniors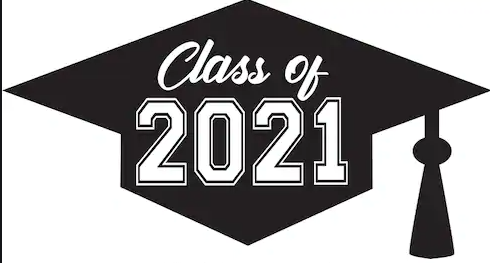 For the Class of 2021, the chapter of their high school story is coming to a close. The Football Friday Nights, pep rallies, student sections, and friendships formed will all be distant memories as they advance on to their next adventures. Avery Hecht, an incoming OU freshman, is eager for her future as a Bobcat but excited to still be a Pioneer for a few more days. 
"I'm most looking forward to the Cedar Point trip and graduation," she says. "I think they will both be so much fun!"
The Class of 2021 was robbed of a senior homecoming and many other last-year excitements due to the pandemic, so the annual senior trip to the amusement park will be especially memorable this year for the seniors.
Hecht will miss her friends most once she departs from Plain City, as will senior Madison Ice. However, Ice is eager for newfound independence and a fresh start after graduation.
"I am so excited to branch out of my comfort zone!" she says. "I am ready to meet new people, explore new things, and just be completely independent."
Before the seniors part ways in pursuit of their ambitions, there are still some important things ahead of them as Alder students!
Here's a list of events to keep on your radar if you're a member of the Class of 2021:
May 18 – Last Day
May 19/20 – Senior Exams
May 21 – Cedar Point
May 23 – Senior Parade (5pm)
May 27 – Graduation Rehearsal (10am)
May 30 – Graduation! (2pm. If there is a delay due to inclement weather, it will be moved to 7:00pm.)