23 with '23: Will Jackson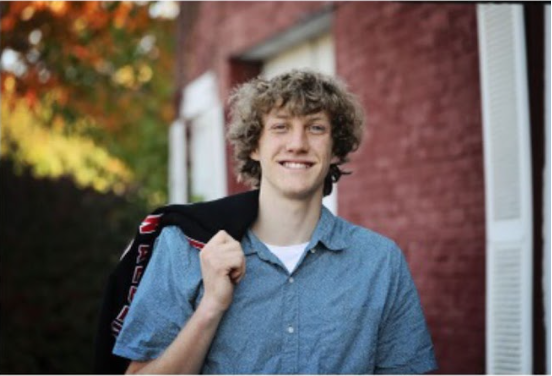 Will Jackson is a senior at Jonathan Alder High school. He is involved in cross country and basketball for Jonathan Alder and is currently a thrower on the track team. We interviewed Will as part of our 23 with '23 series to spotlight 23 different members of the class of 2023.
Q: What's one thing people don't know about you?
A: I don't think people know that I try to be outwardly nice. Most of the time I don't talk and don't smile but I really strive to be a person people like to be around.
Q: What's your wakeup ritual?
A: I wake up, ask Alexa what the weather is like, shower/brush my teeth. I then get dressed, eat breakfast, and scroll social media until I leave at 7:00.
Q: What's your go to bed ritual? 
A: When I go to bed, I put my normal blanket under my weighted one, open the window if it's cold out, set my pillows so I'm surrounded, and it's lights out.
Q: What's your favorite time of day and why?
A: My favorite time of day is about 7 at night. It's when I just get to slump down on the couch and relax. It's after my first dinner, shower, and homework is complete.
Q: If you could switch lives with someone for a day, who would it be?
A: If I could switch lives with someone for the day, it would probably be Kristjan Čeh because he's my favorite professional thrower and that's what I'm interested in right now.
Q: Dream country to visit?
A: I would visit Australia, I really enjoy animals and wildlife in general and they have a great expanse.
Q: What's the biggest surprise you've had?
A: When I was 10, my parents took us to our grandparents and the next day told us we were going to Florida.
Q: If your life was a TV show, what song would be in the intro?
A: "You Belong With Me" – T Swift.
Q: What are three things you can't live without?
A: My phone, my parents, and my dog, maybe popsicles.
Q: What 3 people living or dead would you like to make dinner for?
A: Wilt Chamberlain, Polo G, and Adam Sandler.
Q: Window or aisle seat?
A: Window seat.
Q: Secret talent?
A: I can sound like Sean Kingston on "Beautiful Girls" perfectly.
Q: Most adventurous thing you've done in your life?
A: Climbed up to the abandoned train tracks at Battelle Darby.
Q: How would you define yourself in three words?
A: Calm passionate thinker.
Q: What's inspiring you in life right now and why?
A: I'm heavily inspired by my teammates' work ethic in track right now.
Q: Best piece of advice you've received?
A: "Do what you want" – Dad.
Q: What would you like to be remembered for?
A: I would like to be remembered by my athletic marks or my goofiness.
Q: Best thing to happen to you today?
A: My dad made steak for dinner.
Q: Worst thing to happen to you today?
A: I disappointed myself at track practice.
Q: If you made a documentary, what would it be about and why?
A: My documentary would be about my track season because it would have the most [exciting]  content.
Q: Last piece of content you consumed that made you cry?
A: Watching the "Happier" music video.
Q: Song you can listen to on repeat?
A: "Oh Well"- Scorey.
Q: On a scale of 1-10, how excited are you about life right now?
A: About 7.5 – 8/10.
Leave a Comment
About the Contributor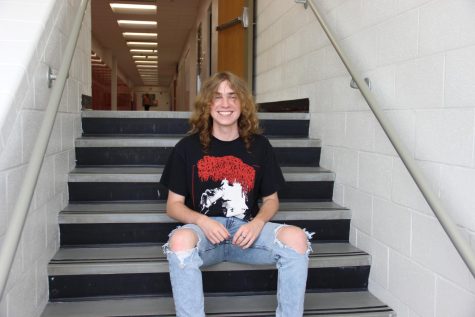 Kyle Creager, Staff Writer
Kyle is a senior and this is his first year in journalism! He joined journalism so he could get more involved at Alder, and because he thought he would...