Salzler chosen to honor Zach George
Hang on for a minute...we're trying to find some more stories you might like.
    Senior Nick Salzler was chosen to carry on the legacy of Zach George, an Alder student who died in a car accident last March. Salzler is now representing George by wearing his soccer number. Salzler is ecstatic to be able to perform in the number five uniform.
    Before Salzler was chosen to wear George's jersey he wore number 19. Salzler was surprised when Coach Lanka asked him to wear George's jersey, " I feel very honored to wear his number. Number 5 was not available to wear at the beginning of the season, and when Coach Lanka asked if I'd like to wear it, I felt a new energy wash over me."
    Salzler had this to say about why he was chosen to wear George's number, " I believe I was chosen to wear number 5 because we became pretty good friends during our club soccer season. We both played for FC42." Salzler also expressed how wearing number five helps him get motivated saying, "I feel like I play a lot harder now than I did in the past. I want to represent Zach by playing as hard as he did no matter what the competition was."
    Senior Shelby Bickler, who was George's cousin, said that she approved of who was chosen to wear his jersey. Bickler had this to say, " I am more than happy that Nick was chosen. He is the person who best represents Zach, and I just couldn't be more happy. I love watching Nick play in Zach's jersey because Nick plays with the same passion that Zach did."

About the Writer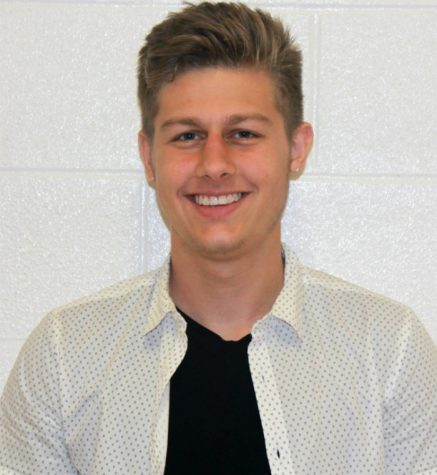 Skylier Beachy, Sports Reporter
Skylier Beachy is a senior at Jonathan Alder High School. He enjoys playing basketball and hanging out with friends. This is his second year on the newspaper...