DnD Club Now/Not Reality
Hang on for a minute...we're trying to find some more stories you might like.
Have you ever want to be someone else? Have you ever wanted to mess with people who want to be someone else? Well, then DnD club is for you!
DnD (Dungeons and Dragons) is a popular role playing game that is entirely based on imagination. Players get together to create characters and play through imaginary adventures. The narrator, or "dungeon master," guides the other players through the story, while the players get to decide how they hypothetically react to each situation.
If you are interested in playing, or learning more about the game, senior Ally Kaiser founded a DnD club here at Alder. The first meeting was November 1, but anyone can still come. The first meeting was mostly about the game and how to play. If you are new and missed the first meeting, you can still be taught how to play. In later meetings, students will be allowed to break off and start their own stories.
Groups will be on their own and decide rolls among themselves. Veteran players advise that you get into a group that you get along with. Groups can take the game seriously, or just mess around; just make sure you and your group agree before you start.
Meetings are every Thursday in the band room, so bring your friends and enjoy learning a new game!

About the Writer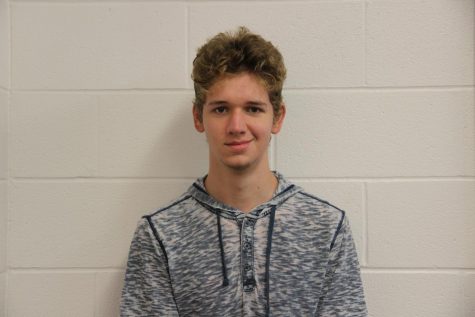 Chaz Phinney, Tech Editor
Chaz is a Senior at Jonathan Alder. He is exceptionally lazy and forgetful and spends most of his time sleeping or playing Warframe.