Q&A With Matt Schertzer
Matt is a senior at Jonathan Alder. He is a member of the Alder boys Soccer and Basketball teams, as well as an NHS member. Matt shares some of his most recent and favorite things, while also reflecting on his past 4 years in the Alder Soccer program.
Q- How is your day going?
A- Good
Q- What is your favorite place that you have traveled/been to?
A- Grand Tetons in Wyoming, near Yellowstone. 
Q- What is the last song you listened to or movie you watched?
A- Mulan 2
Q- If money wasn't an issue, what would you want to do professionally?
A- Probably photography because I've been doing it for awhile now and I really 
enjoy it. The biggest obstacle between amateurs and professionals is money for the right equipment. 
Q- What are you passionate about?
A- Soccer
Q- What are you most proud of, from Alder Soccer?
A- Getting to districts freshman year because we were a massive underdog team and we beat some really good teams to get there. We also went through two consecutive games that w
ent to PK's (penalty kicks) so winning those were super special. And, it was the first time we had ever made it to districts. 
Q- What is your favorite game that you have played, representing Alder?
A- My favorite game I played at Alder was our first tournament game this year versus Buckeye Valley. We were, once again, the underdogs and had to play at BV. They had a terrible field and it was raining, cold, and muddy. At the end of regular time it was tied 1-1 so we went to overtime, which consists of two 15 minute halves. We played one half but their field doesn't have lights and it was getting too dark to play, so they postponed the rest of the game. Several days later we had to go all the back out there just to play another 15 minute half, which we ended up winning with an incredible goal. It has to be my favorite game because everything was going against us and we were able to come up with a win.  
Q- What has been your favorite memory, that past 4 years with Alder Soccer?
A- Scoring the game winner against London, this year.
Q- What will you miss most about Alder Soccer?
A- Definitely the team, all the guys because over the four years in the program we grew out of our cliques and everyone became friends with everyone. We all enjoyed each other and created relationships that have significant depth to them. 
Q- What are your future plans for the future/post graduation?
A- After graduation I hope to go to OSU and to graduate there with a degree in psychology.
About the Writer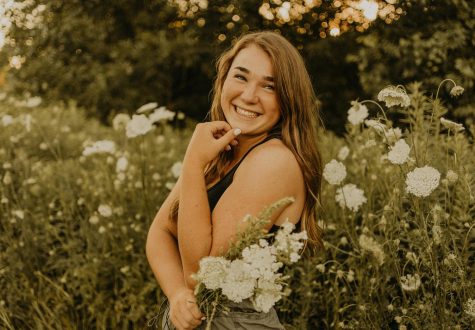 Emma Shepherd, Sports Editor, Staff Writer
Emma Shepherd is a Senior at Jonathan Alder High School, and this is her second year on the newspaper staff. She is a captain for the Varsity volleyball...