Taylor Swift Through 2020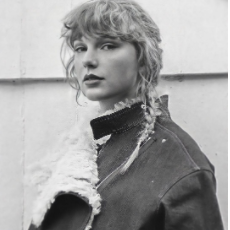 2020 was the year for Ms. Swift. On July 24, she surprised Swifties(Swift's fans) by coming out with her 8th studio album called folklore, then, on December 11th, she did it again, releasing the sister album to folklore, evermore. But that's not all–in November of 2020 Swift was finally allowed to re-record her first 6 albums which was huge because she could finally get ownership of her work, previously not possible because Scooter Braun sold Swift's rights to her first 6 albums and her contract at the time held her back from re-recording. Swift came out with not just one but three documentaries this year.
Folklore and evermore caused Swift to rise up on charts, passing Whitney Houston's Billboard 200 record and even tying with Michael Jackson for fourth-most weeks at No.1 on Billboard 200 albums chart. Folklore was nominated for 5 Grammys and was named biggest album of 2020 by Rolling Stone. Apple even named Swift 'Songwriter Of The Year.' 
Folklore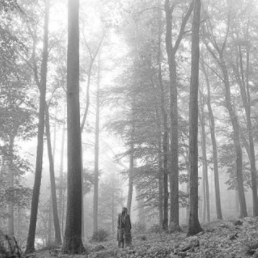 In folklore, Swift collaborated with Willam Bowerly (who she revealed as her boyfriend; Joe Alwyn), Jack Antonoff, Aaron Dessner, and Bon Iver. Folklore consists of 16 songs plus a bonus track, an album Swift describes as a "product of isolation."
Track 2 is 'cardigan' which is in the perspective of Betty, a teenage girl reminiscing on her past love with James who broke her heart, he chased two girls, and lost his one. 
Lyrically this song is impeccable, and the music video makes this beauty of a song magical. I also love when Swift has a lot of call backs in her songs; a lot of things that are mentioned in "betty," track 14,are also mentioned in this song. Personally I believe this song should win for the Best Pop solo Performance. Compared to 'Yummy' or 'Watermelon Sugar' this song is lyrically so much better. Now don't come after me, I love Harry Styles, but compare the two songs and I would choose 'cardigan'. 
Track 8 is 'august'; 'august' is just another addition to the love triangle which is in Augustine's point of view who is the other girl that James (from "cardigan") had a summer fling with. Augustine describes that even though she wanted to be with this person she knew James was still in love with Betty: "But I can see us lost in the memory/ August slipped away into a moment in time/ 'Cause it was never mine/ And I can see us twisted in bedsheets/ August sipped away like a bottle of wine/ 'Cause you were never mine." She realizes that she and  James really never will have a chance to be together. 
"august" is one of my favorite songs off this album. It was a more upbeat song, but with a deep meaning, about being in love with someone but them being in love with another. Swift's vocals and amazing songwriting shine through here. 
Track 14, 'Betty', is the final point of view of the love triangle–James, the boy that caused all the drama. In this song, James describes that he made a mistake and that he didn't know anything which was also referenced in cardigan: "I'm only seventeen/ I don't know anything but I know I miss you."  James goes on to go to Betty's party, wondering if she'll have him back. 
Swift talks about the decision to write from the male point of view in (folklore: the long pond studio session): "…I've written so many songs from a female's perspective of wanting a male apology that we [Alwyn and Swift] decided to make it from a teenage boy's perspective apologizing after he loses his love of his life because he's been foolish.". 
In 'betty' Swift goes back to her roots and made "Betty" more of a country song. Personally I think it's sweet to see Swift going back and making her country music.
 Evermore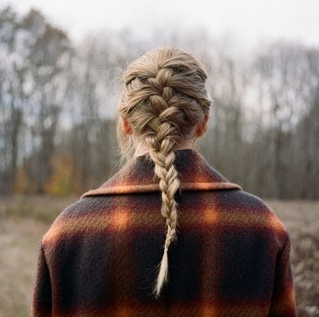 'Evermore' is her 9th studio album,  which features her grandmother (Marjorie Finlay), HAIM, Bon Iver, and The National along with Aaron Dessner and Jack Antonoff. Evermore and folklore are Swift's very first "sister albums." Swift has never had an album with the same vibe as other albums. Folklore and evermore are more of storytelling albums and not so much about Swift as past albums.
Track 2 is 'champagne problems' in which a girl says no to her boyfriend when he proposes: "How evergreen, our group of friends/Don't think we'll say that word again/
And soon they'll have the nerve to deck the halls/ That we once walked through/ One for the money, two for the show/ I never was ready, so I watch you go/ Sometimes you just don't know the answer/ 'Til someone's on their knees and asks you/ 'She would've made such a lovely bride/ What a shame she's" messed "in her head,' they said/ But you'll find the real thing instead." The girl reminisces on their relationship and how she wasn't truly ready or the right person for him. 
This song is unbelievably fantastic; 'champagne problems' is one of my favorite songs off this album because it is such a beautiful song. What I find interesting is that Joe Alwyn had helped write this song, in a way I find it cute and odd that these two who have been in a committed relationship for 4 years like the idea of making breakup songs. Just over all the lyrics and the way Swift sounds is marvelous. 
In 'no body, no crime', the 6th track on evermore,  Este, a friend of Swift's, goes missing. Swift decided to write this song and add her real life friend Este Haim into this song, since it would be something Haim would be interested in. In the song, Swift believes that Este's cheating husband did it: "And I noticed when I passed his house his truck has got some brand new tires/ And his mistress moved in/ Sleeps in Este's bed and everything/ No, there ain't no doubt/ Somebody's gotta catch him out/ 'Cause/ I think he did it but I just can't prove it (he did it)." 
With a plot twist when Swift is highly suspicious of this man that she (fictionally) kills him herself for what he had done to Este. In the song, Este's sister Danielle helps Swift cover up her crime: "Good thing my daddy made me get a boating license when I was fifteen/ And I've cleaned enough houses to know how to cover up a scene/ Good thing Este's sister's gonna swear she was with me ('She was with me dude')" Everyone in this town doesn't suspect Swift instead suspects the mistress, leaving Swift free. 
Personally, I feel that HAIM, the band with Este and her two sisters, should have had a bigger part in the song or the sisters had a chance to sing a verse. Overall, though, this song is a nice country story telling song, something I adore about Swift's writing. 
Marjorie Finlay Swift's grandmother who passed away in 2003 when Swift was 13 years old.Finlay was a Opera singer and television personality. In 'marjorie,' track 13, Swift sings about the feeling of losing someone so close to you at a young age and still feeling that person  is with you even though they are gone: "Cause every scrap of you would be taken from me/ Watched as you signed your name Marjorie/ All your closets of backlogged dreams/And how you left them all to me."
 In honor of writing a song for Marjorie, Swift adds her grandmother's vocals in the background of the lyric "I'd think you were singing to me now." "Marjorie" is a type of a song you skip only because it hits deep. Losing my grandmother when I was 10 years old was a hard thing, and Swift captures something that I felt. The idea that she can put those feelings into a song is unbelievable. This is not a song that I can just relate to but what many other people can relate too. 
Documentaries
In the background of all of her music, Swift released two documentaries. Back in January of 2020, she released her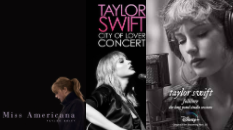 documentary, Miss. Americana, on Netflix in which she talks about her ED, her scandal with Kanye West and Kim Kardashian, why she left for a year, speaking out in politics, and more. She also went to Paris to perform her album 'Lover'  called 'City of Lover' which was on ABC. In November, Swift released a 'folklore long pond studio session' on Disney+ in which she performed her songs for the first time with all of her collaborators and explained folklore.Swift talks with her collaborators on just the making of folklore and the reason for creating this record. In the documentary, Antonoff says,"If everything is going to fall apart, then make a record." "And I was so glad that we did because it turned out that,like, everybody needed a good cry as well as us," Swift responds.
About the Writer
Olivia Zimmerman, staff writer
Olivia Zimmerman is a sophomore at JAHS, this being her first year in journalism. For fun, she likes to paint or draw, bake all sorts of sweets, playing...