Morgan Wallen's Album Was Leaked?
Morgan Wallen New Double Album, Dangerous, Review.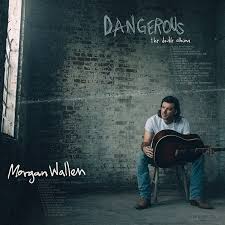 Starting 2021 out strong, Morgan Wallen, an American country singer and songwriter, released Dangerous, a double album, on January 8. In this album, he announced 30 different songs which included some songs he had already released. At first, Morgan wasn't planning on writing a 30 song, double album but when Covid-19 hit, he realized it might be possible to actually achieve his dream. 

"The 'double album' idea started off as just a joke between me and my manager because we had accumulated so many songs over the past couple of years," Wallen says in an article written by Billboard on the Billboard website."Then quarantine hit, and we realized it might actually be possible to have enough time to make it happen. I also ended up writing quite a few more songs during the quarantine with some of my good buddies." he says.

While in the process of getting ready to release his double album, the unthinkable happened. After putting all of this work into his album, he realized that his album had been leaked. Just before releasing his full album on Friday, January 8, Walmart leaked the music ahead of time. Thanks to Walmart some people were able to listen to some of his songs before they were released.

After this incident, Wallen made a video post on his social media explaining the situation. "It's been brought to my attention that some of my music, well my album, has leaked, at some Walmarts around the country," Wallen said. "Man, I've been working on this album for three years. I'll be damned if I'mma let Walmart do the leaking like that." 

After some of his album was leaked, Wallen decided to do the rest of the leaking himself.  In the following days, he posted links to his new songs on his instagram story, such as,  "Warning," "Dangerous," and "Rednecks, Red Letters, Red Dirt."

Although Wallen's album was leaked, it took off and was a big hit after the full release. In Wallen's interview with Billboard, he talks about how this album has really impacted his life and how he is blown away by the success of his record and all 30 of his songs. "After a few months of production and fine tuning, I am so proud of what we came up with." Wallen said in an interview with Billboard.

After his album was fully announced, Dangerous has been doing really well compared to most country music with over 240 million streams. "Of Dangerous' 265,000 opening-week units, streaming equivalent albums (SEA) comprise 184,000, equaling 240.2 million on-demand streams of the album's songs;" writes Jim Asker for Billboard, "album sales contribute 74,000; and track equivalent albums (TEA) equal 7,000. The set scores the largest streaming week ever for a country album, more than doubling the 102.3 million streams achieved by Luke Combs' What You See Is What You Get (Nov. 7, 2020)."

Wallen's music is doing well amongst people all over the world. As for me, a person who doesn't listen to a lot of country music, I really enjoyed listening to his album. One of my favorite songs he released was "More Than My Hometown." This song has really good energy and it's a song I could listen to over and over again. I would absolutely recommend this album to anyone, even if you're not a big country fan.
About the Writer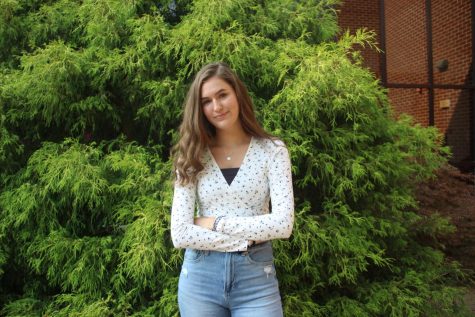 Morgan Liening, Staff Writer
Morgan Liening is a sophomore at Jonathan Alder Highschool. This will be her first year being a part of the Pioneer Press! She enjoys playing for the JAHS...