The Unemployment Rate Went Down, but Why are Businesses Still Struggling to Find Employees?
When the pandemic struck the United States it caused a mass number of people to become jobless, then about a year later, businesses became in vital need of employees. Some reasons for the shortage of workers are due to the return of school and even ghosting. 
   In 2020, the United States was at a peak of unemployment, with a rate of approximately 8.31 percent. Since then, the unemployment rate went down to 5.2 % as of August 2021.  Despite the decrease, businesses are still in need of employees. 
A factor to the business issue is with the return of school. Many teen employees are in high school or college, not being able to work during school hours. Some places, such as my work, The Starbucks in Perimeter loop, had around 7 people leave for college and won't be able to come back until the holidays, while many are in high school and can't exactly work during the early morning or afternoon.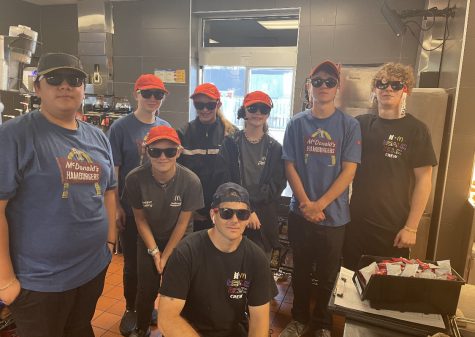 Macie Lane, a freshman at Jonathan Alder High School, works at the Mcdonalds here in Plain City. Similar to my job, Lane's work is short-staffed, and a majority of the employers are below the age of 18 in high school. "We are extremely short-staffed," Lane said, " since we are all minors we have limited hours we can work." According to the U.S Department of Labor, the maximum hours minors can work, 8 hours a day and 40 hours a week. "The manager is always asking if anyone can come in right now to help," this plays into effect on how much they can work.
Ghosting is just another one of those issues that companies are facing. Mutts & Company, A grooming/pet store, is just one of those businesses with that issue. According to Columbus Dispatch, The pet business has received applications. However, there are many of those applicants who don't show up for the interview. 
    "At least a dozen times the past few months," said The Columbus Dispatch, "new workers have ghosted the pet supplies and grooming company for interviews or didn't arrive for the first day of work.'' Those who didn't arrive never call to give the business a heads up on their non-arrival. 
Similar to Mutt & Cop., Cameron Mitchell restaurants have had many cases of no-shows. "Pre-pandemic this was never an issue," Amberlyn Heiney told The Columbus Dispatch, as the majority of their properties need people but no one is applying. 
Like many other corporations, the company has added a $500 hiring bonus just to get people to start applying. Big corporations such as Mcdonalds and Wendy's have added sign-on bonuses to certain locations to entice people to apply as well. According to Insider, "just below 20% posted in June" have offered sign-on bonuses. "Everybody is trying to figure out what they need to do to get people in the door," president of Employment Solutions Columbus Charlie Carter said to Daily Mail. 
According to Lane, her job had previously done the sign-on bonus, although it wasn't doing too much. "We quit doing sign-on bonuses," she said, "now we moved onto referrals where if we refer someone we [employees] get $100." 
Even with these incentives, there still is that struggle. "Not many people want to work at Mcdonalds," Lane says. "I mean it is a fast-food business; it can be stressful at times." Even with referrals, no one was jumping to apply. Lane would ask around nonetheless she kept getting the same response: "no."
Many businesses feel that to attract more people or need to up their wages. "Often wages like this are not attainable for small businesses and big companies are still announcing layoffs," said ASTV. "Job openings in the US are at 11 million, while a labor shortage persists. With the cost of living going up, workers will need to be paid more to fix this."