Jonathan Alder girls tennis team rounds out a strong season
The Varsity and Junior Varsity girls tennis teams had a tight season with a 5-7 record. But this season was about more than just winning; it was also about the hard work and tight-knit culture the team has put together.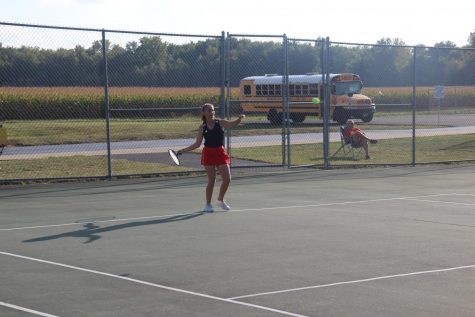 Led by seniors Lauryn Robbins, Ashlei Kelley, Lauren Vaughn, Chloe Sullivan, Brooklyn Banks, Erica Beachy, Molly Stephens, and Emma Snell, the team does numerous things before their matches to get warmed up and ready.
"We usually stretch with Brooklyn, one of our seniors. She leads stretches," sophomore Kate Kelly says. "Then we usually do a little pep talk with [Coach] Deeken, and kind of hit around before the match starts."
The team uses the time before matches to not only warm up, but also get closer as a team.  "We all talk and hang out," says senior Chloe Sullivan. "It's just a lot of team bonding and hyping each other up."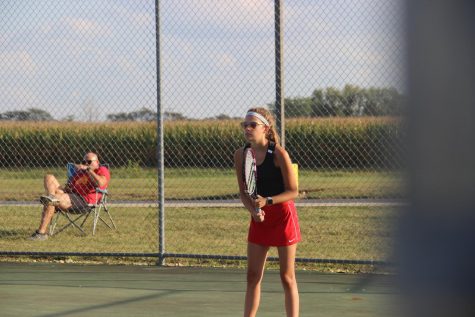 Tennis practices are frequent for the team. In order to prepare themselves for matches, junior Morgan Liening says, "we [practice] every single day, and we practice before each match."
"On days we don't practice, sometimes [the seniors] invite us out and we practice anyways," Liening continues.
The team tries to have fun at these practices too, according to Coach Bryan Deeken. "We play a lot of tennis 'games,' where there's a lot of interaction between players of all ability levels," he says. "We have girls who have been playing since they were kids, we have girls who are coming out their first time [playing tennis] their junior year. So we play games to have them be teamed up with different players of different abilities."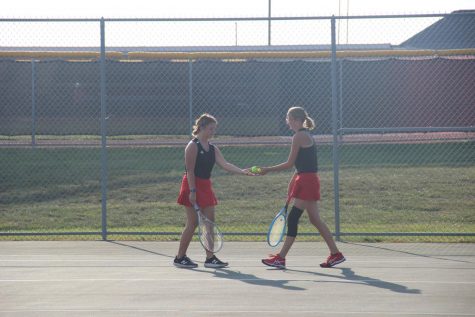 Each player had a different goal for their season. Freshman Hailey Moran says her goal was to  "beat everyone's butts," while some people had goals that focused more on personal growth and getting closer with each other.
"I would just like to see us grow more as a team," Kelly says. "Obviously when you start, we're not all super close, but as the season goes on we get a lot closer and I think that would be cool to just keep that going through all my years of high school."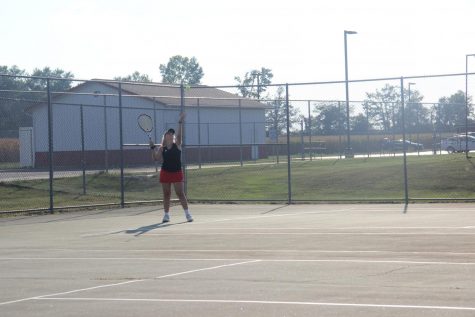 This culture of getting closer has given all the seniors good memories to look back on. Senior Erica Beachy writes in an email, "My favorite tennis memory is riding the bus with all my teammates and when we would occasionally stop at Dairy Queen after an away match." Senior Emma Snell has two favorite memories: "My favorite tennis [memories are] beating Marysville in a tie breaker sophomore year and being able to support my team in games and at sectionals this year."
The senior night for the Girls Tennis Team was held on September 28th, where the team had a victory against Bishop Reedy. Deeken says the seniors "have been really good about leading vocally, leading by example, leading with kindness but firmness."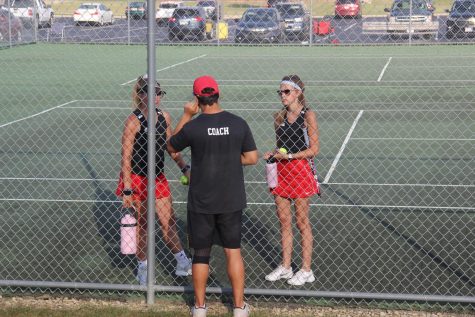 "All eight of them have just been great for our underclassmen at all different levels," Deeken says. "They've done a really good job of leading the team, and they've set the tone and the culture. Any unity we have is perhaps mostly thanks to them."