The dark side of the 2022 FIFA World Cup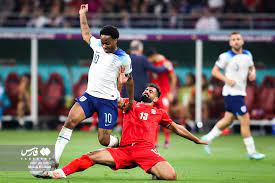 Just over a month ago, on Dec. 18, 2022, the 2022 FIFA World Cup came to an end. This event, which happens every four years, is the biggest sporting event in the world, and it lived up to that title in 2022. However, the excitement from the World Cup would cover up a dark series of events that led up to it including corruption and human rights violations.
Argentina would defeat France in penalties in the final, and Lionel Messi would win the first world cup in his long and illustrious career. Outside of the finals, the tournament was filled with several legendary moments including Morocco becoming the first African country to make the semi-finals, Kylian Mbappe winning the Golden Boot (top scorer), and the United States making it to the knockout stage after defeating Iran and drawing against England. However, these moments overshadow FIFA's dark past leading up to this tournament which included human rights' violations, bribery, and corruption.
FIFA, the Fédération Internationale de Football Association, was established in 1904 and is the governing body for international soccer. It has its own regional federations for Europe, North and Central America, South America, Asia, Africa, and Oceania. Those federations have their own competitions, but of course, the biggest competition is the World Cup. Nations from all over the world compete in a tournament that is several weeks long to crown a world champion. Being able to host the World Cup is a huge opportunity for a country, especially financially, which creates an intense competition between nations.
However, in 2010, FIFA awarded the hosting rights for the 2018 World Cup to Russia and the 2022 World Cup to Qatar. Suspicions arose from this because Russia and Qatar were not the most ideal host countries. It would be later found that both nations bribed FIFA with heavy sums of money to assure that they could host the World Cup. This only scratches the surface of the allegations made towards FIFA.
Outside of the bribery for hosting bids, there are numerous allegations of FIFA using fraud and money laundering in the early 2000s. In 2015, 14 officials and executives from FIFA were indicted for corruption. FIFA had performed those crimes in order to get media, clothing, and other franchising rights along with those respective companies (which have not been named). 
This history of dirty play would continue as preparation for the 2022 World Cup in Qatar would ensue. In order to build the large capacity stadiums, FIFA and Qatar would utilize migrant workers. These workers would work throughout the dangerously hot summer temperatures with extremely low wages, and FIFA did nothing to assure that these workers would be treated adequately. All of those conditions would lead to upwards of 6,500 people dying at work, according to The Guardian.
On top of that, there are numerous misogynistic and homophobic laws in Qatar that make this entire situation an even worse look for FIFA. Women have little freedom, while being LGBTQ is illegal itself. In response to this, several tourists that traveled to Qatar attempted to protest LGBTQ rights, but were immediately stopped. In addition to that, FIFA, in compliance with Qatar, would decide to punish its players if they were to wear "OneLove" arm bands.
The alleged bribery, money laundering, and human rights violation in combination with Qatar's homophobic and misogynist laws made many people think Qatar was an unideal location for the World Cup. However, FIFA is trying to right themselves, as the 2026 World Cup will take place in the United States, Mexico, and Canada. Although their previous actions have allowed for them to succeed financially, being able to cater to the consumers and fans will help fix FIFA's image, which is at an all time low.