TRACKing the Latest Jonathan Alder Sport
Hang on for a minute...we're trying to find some more stories you might like.
Starting an indoor track team has been head coach Justin Creps' program goal since he took over the program three years ago. As soon as he found enough interest from the Spring outdoor track team, he grabbed the help of the athletic director, Mr. Vargo, to create a proposal for the board which was unanimously approved.
Since the team is only in its second year, they are completely non-funded by the school. Coach Creps explained that every new sports team at Jonathan Alder must first prove themselves as worthy of funding, including indoor track. Once the team establishes themselves, they may begin to receive funding.
The indoor track team is open to any and all who are willing to challenge themselves and serves as a lead into outdoor track season. Coach Creps hopes that students that participate in one will participate in the other as well.
"We make it clear that you have to be rather serious about [indoor track]" said Creps.
The training is no joke. First-year member of the indoor track, Elaina Winslow, described her average week of training: "On Mondays, I train at 614 Fitness, which is a strength training workout, from 4-5. Mostly everyone who trains with the distance group, as opposed to the sprinting group, attends 614 Fitness. On Tuesdays and Thursdays, we have our track workouts from either 4-6 or 3-5. Then, on Wednesdays, I attend the free lift in the high school weight room from 6-7 and then circuit training on Fridays at the high school from 6-7. Additionally, I run 4-6 miles on Wednesday, Thursday, and Friday at an easy pace as instructed by Coach Creps."
Since the high school does not have an indoor track, most meets and some of the team's training is held at local (and not so local) universities. For most meets, the team competes at Capital University, Otterbein University, or Ohio Wesleyan University. But for some, they will travel as far as Geneva!
Senior Clayton Boggs says that the team has greatly improved since last year. So far the team has only competed in two meets. To see these avid runners in action you can catch them at their next meet: February 10th, 2019

About the Writer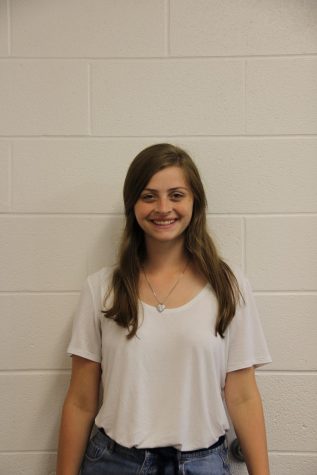 Mary Kate Hipp, Editor in Chief
Mary Kate Hipp is a Senior at Jonathan Alder High School. This is her first year on The Pioneer Press. She plays on the Varsity Girls Tennis Team and hopes...